Claim, renew, manage & more
Login
Car insurance starting from

₹ 6/day*
Car No.
Select Plan
Policy Issued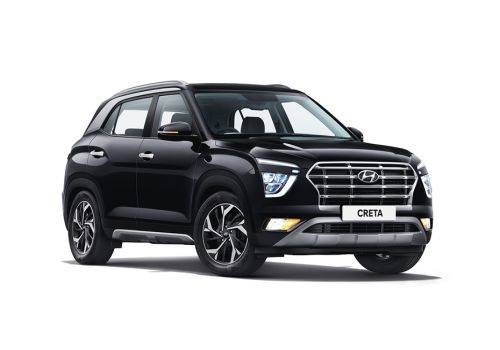 Top Plans
Comprehensive
Third Party
Own Damage
Hdfc Ergo Car Insurance
CASHLESS GARAGES

6,800

CLAIMS SETTLED

89%

ZERO DEP. CLAIMS

UNLIMITED
Key Features:
Maximum Cashless Garages
Over Night Vehicle Repairs
24x7 Roadside Assistance
Quick Claim Settlement
United India Car Insurance
CASHLESS GARAGES

3,100

CLAIMS SETTLED

95%

COMPREHENSIVE CLAIMS

UNLIMITED
Key Features:
Towing Assistance (For Accidents)
Coverage Outside India
PSU Provider
Quick Claim Settlement
See More Plans
Calculate Your Hyundai Creta Insurance Price
Select your car brand
Maruti

Hyundai

Honda

Toyota

Mahindra
Which city is your car registered in?
Ahmedabad
Bangalore
Chandigarh
Chennai
Gurgaon
When did you buy your car?
Have you made a insurance claim in the previous year?
Hyundai Creta Key Specifications
Price

₹9.82 Lakhs onwards

Mileage

16.8 to 21.4 kmpl

Transmission

Manual, Automatic

Engine

1353 cc

Fuel Type

Petrol, Diesel

Seating Capacity

5 Seater

Power

113.42 BHP

Torque

143.8 NM
​How to Buy Insurance for Hyundai Creta via InsuranceDekho
Hyundai Creta Summary
Hyundai Motors is operational in India with its first and second generation Creta models. Its elegant look and sharp design have turned it into a sensation across the country. The Hyundai Creta has won 27 highly coveted awards including the ICOTY award in 2016. Creta has 14 variants, 10 colour options and 3 petrol and 1 diesel engine to offer. It is available in both manual and automatic transmissions with a seating capacity for 5 people.
Hyundai Creta Car Insurance

Holding at least a liability only car insurance policy is a compulsion as per the Indian Motor Tariff. But holding it would also shield you against financial liabilities towards third parties in case of an accident. You can acquire it by timely paying the premium amount and renewing before its expiration. Driving without an insurance cover is a punishable offence with Rs. 2,000 fine and/or imprisonment for up to 3 months in accordance with the traffic regulations amended in 2019.
Types of Insurance Cover
1. Third Party Cover
This is a mandatory car insurance cover. It to safeguard you from the expenses incurred towards a third party's bodily injury, death or any property damage incurred due to an accident involving your car. The property damage is covered up to Rs. 7.5 lakh.
2. Standalone Own-Damage Cover
This policy offers you the coverage against the damages incurred by your own car in an accident or any other mishap.
3. Comprehensive Cover
This provides you with the coverage against the third party liabilities as well as own-damages sustained by your car in an unfortunate event.
How to Buy Insurance for Hyundai Creta from InsuranceDekho
InsuranceDekho offers a fast and simple process for car insurance purchase. Following the below steps at Insurance Dekho can help you get a car insurance policy for your Hyundai Creta instantly:
Step 1: Visit InsuranceDekho
Step 2: Fill the number of your car in the 'get your quote' section. In case you don't remember your car number, you can enter other details such as your car brand, car model, fuel type, car variant, registration year etc. and proceed.
Step 3: Fill your personal details such as name and mobile number to view quotes
Step 4: Choose a plan as per your budget and requirements from the various available quotes.
Step 5: Pay for the selected policy and get its policy document on your email.
Hyundai Creta Variants with Insurance Premium Price
You can refer to the below table for an estimated premium for your Hyundai Creta third-party/comprehensive car insurance plan. The premium varies as per the chosen variant of the car. Hyundai Creta is available in 17 variants. The premium of an own-damage car insurance cover is decided by the insurance company and depends on multiple factors such as the car's cubic capacity (CC), make, model, variant, fuel type, RTO location & claim history.
Hyundai Creta EX Diesel

1493 cc,Diesel

Hyundai Creta E Diesel

1493 cc,Diesel

Hyundai Creta E

1497 cc,Petrol

Hyundai Creta EX

1497 cc,Petrol

Hyundai Creta S Diesel

1493 cc,Diesel

Hyundai Creta SX Opt Diesel

1493 cc,Diesel

Hyundai Creta SX

1497 cc,Petrol

Hyundai Creta S

1497 cc,Petrol

Hyundai Creta SX Opt Turbo Dualtone

1353 cc,Petrol

Hyundai Creta SX Diesel

1493 cc,Diesel

Hyundai Creta SX Opt Diesel AT

1493 cc,Diesel

Hyundai Creta SX Turbo

1353 cc,Petrol

Hyundai Creta SX Opt IVT

1497 cc,Petrol

Hyundai Creta SX Diesel AT

1493 cc,Diesel

Hyundai Creta SX Turbo Dualtone

1353 cc,Petrol

Hyundai Creta SX IVT

1497 cc,Petrol

Hyundai Creta SX Opt Turbo

1353 cc,Petrol
Add-ons For Your Hyundai Creta Car Insurance
Enhance the standard coverage of your car insurance plan with these helpful and economical add-on covers.
Find Right Car Insurance Quotes by Cars Body Type
Hyundai Creta Car Insurance User Reviews
55 Reviews
Why did they insure their car with InsuranceDekho
Write a Review
Contact Details
For any assistance or query, call us on
InsuranceDekho

7551196989

(Mon to Sun 10 AM to 7 PM)
Hyundai Creta Car Insurance FAQs
1

What is the Best Car Insurance Plan for My Creta?

There is no best car insurance policy out there. The best car insurance policy is one that suits your needs and price point. The easiest way to find a car insurance policy that fits your needs is to purchase online. With just a few clicks you can compare different car insurance companies, the quotes they offer and their network of cashless garages. If you feel you do not know enough to select the right one, we have a variety of articles that can help you understand the basics.

2

Will Car Insurance Pay for My Creta's Shattered Windshield in Case of an Accident?

The car insurance provider will only compensate for a shattered windshield in case of a mishap if you own an own-damage cover. The own-damage cover provides compensation for a variety of scenarios including theft, road accidents, vandalism, natural and manmade calamities. However, keep in mind if the mishap occurred due to illegal driving the insurance company will not compensate for the losses.

3

Does My Second Hand Creta Need Car Insurance?

Yes. your second-hand Creta and every other car driving on Indian roads must have at least a third party insurance according to the Motor Vehicles Act of 1988. The cover takes care of third party liabilities including bodily injury, death and property damage. If you are caught without it you can be fined Rs. 2,000 and/or be imprisoned for up to 3 months.

4

What Factors Affect My Creta Car Insurance Prices?

The insurance premium amount of your Creta depends on the Insured Declared Value of the car. The IDV is the maximum the insurance provider will compensate the policyholder in case of a mishap. Moreover, IDV id decided according to the depreciation rate of the car. The older the car the lower the IDV, the claim amount and the insurance premium.

5

How to Claim Car Insurance for My Creta?

To file a claim for your Creta, follow the below-mentioned steps:

Step 1: File an FIR at the nearest police station in the event of a theft, case of vandalism or road accident. If there was a natural or manmade calamity take pictures showing the damage if possible.
Step 2: Inform the insurance provider about the situation as soon as possible. Remember to confirm the list of documents required as they may differ from one situation to another.
Step 3: Submit the documents along with the claim form duly filled.
Step 4: If the car was damaged and needs repairs, it will first be checked by a surveyor. They will draw up a report after which your claim will go through a verification process.
Step 5: Once the claim is approved you can take it to a network or non-network garage to be repaired. In case of a theft or total loss, the insurance provider will compensate the IDV of the car after you hand over its keys, documents and any other items related to it in your possession.