Claim, renew, manage & more
Login
Term Insurance Plans
Term Insurance Plans have grown to be very popular in India for a few years. Before purchasing a term insurance plan one should know that there are several categories of term insurance that one can choose from according to their coverage requirements and budget.

Get Term Plan Coverage of 1 Crore Starting From Just ₹16/Day*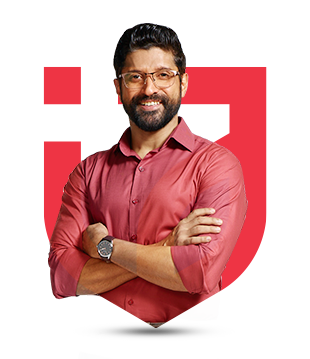 Tax Benefit

Up to 1,50,000**

Claim Support

Everyday 10AM-7PM

45 Lacs+

Happy Customers
*Standard Terms and Conditions Apply.
**Tax benefits are subject to changes in Income Tax Act.
Term Insurance Premium Calculator
Date of Birth
Do you smoke or chew tobacco?
Choose required coverage to secure your family's future
Disclaimer :

1. Premium has been calculated for coverage till 60 years

2. Eligibility depends on income, occupation and educational qualification
Term Insurance Plans
Term insurance, also known as 'Pure Risk' insurance, offers financial protection to your family in case of your unfortunate demise. Term insurance plans offer a sum assured to the beneficiary of the life assured in case of the life assured's unfortunate demise during the policy term. These plans offer life cover for a specific term of the policy and are available at affordable premiums.
Human Life Value/Coverage Calculator
Types of Term Insurance Plans
There are various categories of term insurance plan available in India, as discussed below:
1. Increasing Term Plan: Increasing term plans allow the life assured to increase the value of the sum assured on death on a yearly basis while keeping the amount of term insurance premium the same. Due to the benefit of increasing sum assured, these plans feature a relatively higher premium than level term plans.
2. Decreasing Term Plan: Decreasing term plans are those term plans where the sum assured keeps decreasing every year to match the life assured's decreasing insurance needs. This type of term plan is useful for those who have already taken a personal loan or a home loan and need to pay EMI's. The sum assured under this plan decreases at the decided frequency along with the EMI payment. Thus, these plans help life assured to meet their financial liabilities.
3. Level Term Plan: Level term plans are the most basic type of term plan. In level term plans, the sum assured is fixed throughout the entire policy term and the plan benefits are payable to the nominee in case of an untimely demise of the life assured.
4. Term Plan With Return of Premium (TROP): Term plan with inbuilt return of premium benefit is a type of plan which provides sum assured in case of an unfortunate demise of the life assured, but if the life assured survives the entire policy tenure he/she is provided with a maturity benefit amount i.e. equivalent to all the premiums till the date of plan maturity. This is the only term plan which offers maturity benefits.
5. Convertible Term Plan: Under this plan, the policyholder has the liberty to change their existing term plan into any other type of plan in the future. For instance, if you have purchased a convertible term plan with a policy tenure of 20 years and you wish to convert it into a pension plan after 7 years, you can do the same without any hassle.
How to Choose the Right Term Insurance Plan?

Following are some tips that can help you choose a right term insurance plan:

1. Recognize the Type of Term Insurance Plan You Need: As mentioned above there are different categories of term insurance plans that one can choose from. Before selecting and purchasing a term insurance you must understand your insurance requirements and which type of term plan best suits your requirements. Everybody has different requirements, a person can choose to purchase a term insurance plan with return of premium to ensure financial resources to fulfil financial goals or choose a decreasing term plan which helps a person fulfil their financial liabilities.

2. Claim Settlement Ratio: Claim settlement ratio is one of the biggest factors to be considered while purchasing a term insurance policy. It is advised to purchase a term insurance plan from an insurance company which has featured a high claim settlement ratio. The claim settlement ratio of an insurance company depicts the number of claims approved and settled against the total number of the claims received. Choosing an insurance company with a high claim settlement ratio means fully relying on the insurance company to settle the claim as quickly as possible and without any hassles.

3. Coverage Amount: Before purchasing a term insurance plan, you calculate the coverage amount for the term insurance policy. It is advised to choose a coverage amount i.e. the sum assured, which is 10-15 times of your annual income. You should always consider a sum assured keeping in mind the number of your financial dependents, their financial expenses, your financial liabilities, current lifestyle etc. Your sum assured should be enough to cover your family's daily expenses, help them maintain a healthy lifestyle and fulfill their dreams in your absence.

4. Compare Term Insurance Plans: There are many insurance companies that offer term insurance plans. It is very important to browse through different types of term insurance plans offered by different insurance companies to analyse which plan best suits your requirements and fits your budget. You must have information about the different term insurance plans and what they offer. You should consider a term insurance that will act as a shield in difficult times and provides financial security within your budget.

5. Avoid Cheaper Premiums: Always avoid cheaper premiums, or check the terms and conditions of the term insurance policy that has cheaper premiums to confirm what is covered and what is not. Sometimes cheap premium term insurance policies do not cover some instances which could cause trouble when you file for a claim. It is advised to purchase a term insurance policy that fits in budget but isn't underpriced or overpriced. Before purchasing a term insurance policy that has a relatively cheaper premium, look through the terms and conditions of the policy to ensure that the policy is not misleading.

Who Should Purchase a Term Insurance Plan?

Any individual who has financial dependents can purchase a term insurance plan to ensure financial protection is provided to his family if he is not around anymore. If you are the primary breadwinner of your family and your family members solely depend on your income and their daily requirements then a term insurance plan can be a crucial financial safety net. This way you can ensure that your financial goals like a dream venture, house or your kid's higher education or marriage is not disrupted because of lack of financial resources in your absence. If you financial liabilities like home loans or other loans that need to be repaid over a certain period of time, you consider term insurance, to ensure that your family is not saddled with the payment of the liability in case of your unforeseen demise.

Buy Term Insurance Plans From
Disclaimer: InsuranceDekho does not endorse, rate or recommend any particular insurance company or insurance plan.
Types of Term Insurance Plans
Popularly Opted Term Insurance Sum Assured
FAQ About Term Insurance Plans
Why are the types of term insurance plans available?

There are many types of term insurance plans available in India such as Increasing Term Plan, Decreasing Term Plan, Level Term Plan, Term Plan With Return of Premium (TROP) and Convertible Term Plan.

How does a term insurance plan work for policyholders?

Term insurance plans offer a good amount in lump-sum based on the policy in terms of sum assured to the family of the policyholders in case of death of the insured person. The term insurance plans are designed to cover your family from the unforeseen risk of death for a limited period of time and tend to look after them in such unfortunate times by providing financial assistance.

Is it beneficial to buy a term insurance plan online?

Yes, purchasing a term insurance plan is beneficial and you can buy it directly from your insurance company's website within a few minutes. Buying the term insurance plan online helps you purchase it in much less time when compared to offline purchase. In addition to a faster purchase process, the term insurance plans turn up to be more economical when purchased online due to fewer distribution costs, no agent's commissions, and so on. Also, online purchase of term insurance plans allows you to make payment through fast and secured payment options such as net banking, debit cards, credit cards, etc.

Do term Insurance plans offer tax benefits to the policyholders?

A term insurance policy offers you tax benefits as per section 80C of the Income Tax Act, 1961. The tax deduction is imposed on the amount of premium paid for which you can get a tax deduction for a maximum of up to Rs 1.5 Lakh. On the other hand, when it comes to critical illness benefits, you can earn tax benefits under Section 80D.

How much of the sum assured should I opt for my term insurance plan?

The limit of the sum assured amount which you should opt for your term plan completely depends on several factors such as your annual income, your age, etc. Ideally, the term insurance cover should be 10 to 20 times your annual income to get adequate coverage to cope up with unforeseen situations.
Term Insurance Companies User Reviews
What users are saying
Insurance Dekho Contact Details
Reach us for help anytime
Insurance Dekho

755 1196 989

Mon to Sun 10:00 AM to 7:00 PM