Claim, renew, manage & more
Login
Term Plans For NRI
Life is full of surprises, and everyone must be prepared to deal with them at all times. Term insurance is one way to protect your income and, as a result, the future of your loved ones. It not only protects your financial assets, but also ensures a stress-free future. Every person is liable for this protection and NRIs (Non Resident Indians) are no exception to this.

Get Term Plan Coverage of 1 Crore Starting From Just ₹16/Day*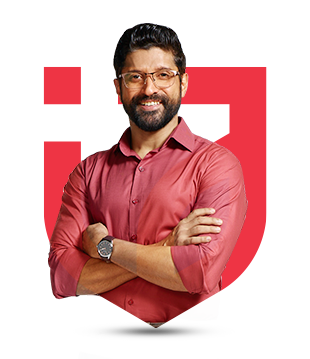 Tax Benefit

Up to 1,50,000**

Claim Support

Everyday 10AM-7PM

45 Lacs+

Happy Customers
*Standard Terms and Conditions Apply.
**Tax benefits are subject to changes in Income Tax Act.
Term Insurance Premium Calculator
Date of Birth
Do you smoke or chew tobacco?
Choose required coverage to secure your family's future
Disclaimer :

1. Premium has been calculated for coverage till 60 years

2. Eligibility depends on income, occupation and educational qualification
Term Plans For NRI
You can buy term insurance plans designed specifically for those who live outside India if you are a non-resident Indian (NRI). You can buy a plan that will secure your loved ones' future and protect them in your absence.
NRIs have access to term insurance. Most plans are available online and do not require medical testing. Term insurance plans are specifically for the purpose of offering security. Non-Resident Indians can buy most term insurance policies. Some companies have made the process of providing term insurance to NRIs more efficient.
Human Life Value/Coverage Calculator
Features Of Term Plans For NRI
Following are some features of term plans for NRI:
Choice of Policy Term: Non-Resident Indians can get term insurance from a range of companies (NRIs). These plans can be for as little as six months or as much as 25 years. To be eligible for insurance, NRIs must be at least 18 years old. Individuals above the age of 60 or 65 are usually unable to get a term plan.

Customisable Amounts: When it comes to term insurance plans, the sum insured is the most important thing to consider. NRIs can invest as little as INR 2 lakhs and as much as INR 5 crores. Some insurance companies do not have a maximum sum insured cap. of You can choose the amount of coverage based on the financial need of your family.

Easy Payments: Insurance providers accept payments via internet banking to help NRIs to keep their policies active even while they are outside of India. They can also make regular premium payments using international remittance or their NRO, NRE, or FCNR accounts. In addition, NRIs have the option of choosing how often they want to pay their premium. Annual cycles are usually the most effective.

Quick Documentation: Individuals applying for an NRI term plan must provide a few documents along with the application form. You must submit a copy of your passport, as well as documents confirming your age and income. NRIs must also provide papers related to their past medical history while purchasing term insurance plans. These facts will be used by the insurance company to determine the premium amount they may give.
Benefits Of Term Insurance For NRI
Take a look at the following list of term insurance for NRI benefits.
1. Financial Stability
Nobody can predict what the future may bring. Unfortunate incidents may separate you from your family or make you unable to support them. As a result, having a good term insurance policy is essential. These plans will provide financial security for you and your family when you need it most.
2. Cover with Customization
Additional riders can be added to term insurance for extra protection. Your basic term plan may only pay out a single lump-sum death benefit. You can choose to get payouts after a difficult critical illness diagnosis or an accident that leaves you permanently disabled for a slightly higher premium.
3. Select Your Payout
Today, your term plan insurance company will let you choose how the payout is delivered to your dependents. You can choose to give your family the complete cash in one lump sum payment or monthly installments over a set length of time. You can base your decision on the financial needs and requirements of your family.
Documents Required Of Term Insurance For NRI
The following documents are requested by the insurance company for NRI term insurance:
Form for a proposal

Proof of age

Income proof

Report on the health condition

Copy of a passport that has been attested

Amount of the application equal to the first premium rate, and etc.
How Do NRIs Acquire Term Insurance?
NRIs able to buy term insurance in two ways-
They can purchase the policy anytime they come to India. Once the underwriting formalities for the insurance policy are completed, it will be handled like any other policy purchased by an Indian citizen.

An NRI can even obtain a policy through a mail order business in the country where he is currently residing. The policy is verified by a notary, an Indian ambassador, and students can also request verification from the dean or supervisor.
Types of Term Insurance Plans
Popularly Opted Term Insurance Sum Assured
Term Insurance Companies User Reviews
What users are saying