Claim, renew, manage & more
Login
Term Plans For NRI
Whether living in India or abroad, ensuring financial security of your family is your responsibility. Buying an NRI term insurance plan ensures complete security for your family by providing them the required financial assistance in your absence. If you are an NRI looking to buy term insurance in India then you can now easily do so since the process is now hassle-free and simple.

Get Term Plan Coverage of 1 Crore Starting From Just ₹16/Day*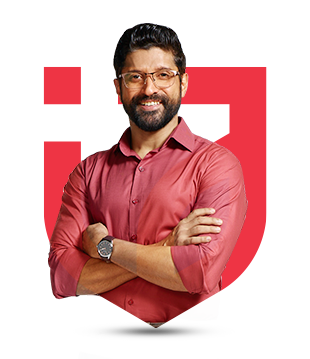 Tax Benefit

Up to 1,50,000**

Claim Support

Everyday 10AM-7PM

45 Lacs+

Happy Customers
*Standard Terms and Conditions Apply.
**Tax benefits are subject to changes in Income Tax Act.
Find
the right term insurance for you
Term Insurance Premium Calculator
Date of Birth
Do you smoke or chew tobacco?
Choose required coverage to secure your family's future
Disclaimer :

1. Premium has been calculated for coverage till 60 years

2. Eligibility depends on income, occupation and educational qualification
Term Plans For NRI
You can buy term insurance plans designed specifically for those who live outside India if you are a non-resident Indian (NRI). You can buy a plan that will secure your loved ones' future and protect them in your absence.
NRIs have access to term insurance. Most plans are available online and do not require medical testing. Term insurance plans are specifically for the purpose of offering security. Non-Resident Indians can buy most term insurance policies. Some companies have made the process of providing term insurance to NRIs more efficient.
Human Life Value/Coverage Calculator
Can NRIs buy term insurance in India
Yes, with digital advancement and the Indian government opening its doors to foreign investment, it has now become easy for NRIs to buy term insurance in India. NRIs can purchase term plans from the comfort of the foreign land via video call and telemedical check up. The NRI can also buy a term plan when he/she visits India.
How does term insurance for NRI work?
Term insurance for NRI works like a regular term plan offered in India. The NRI has to purchase the term plan and make regular premium payments to continue receiving the coverage. On the account of the NRI's demise during the term of the plan, the sum assured is given to the nominee. NRIs can also choose to purchase a return of premium term plan which offers premiums payments back to the insured in case if he/she outlives the policy term. NRIs can also opt to purchase additional riders to enhance the coverage offered under term plan.
Why should NRI purchase term insurance from India?
Large number of insurers
In India, there are a large number of insurance companies offering term insurance with high life cover at affordable premium rates.
Tele medical check up facility
To buy term insurance from India, NRIs can schedule a tele call or video call to schedule medical check up which is one of the mandatory requirements by few insurers in India
Claim settlement ratio
CSR refers to the number of claims settled by the insurance company out of the total claims received. It is best to purchase term insurance from an insurer having a
Low premium rates
Term insurance plans in India are 50%-60% cheaper than the plans offered in UAE.
NRI Term Insurance-Features and Benefits
High coverage at a low premium
Term insurance is one of the most affordable types of life insurance offering you high coverage at a low premium. The premium for a term plan can be paid out on a monthly, yearly, quarterly or annual basis. The earlier you buy the term plan, the better as it attracts a low premium.
Tax benefits
With premiums paid towards term insurance coverage, NRIs can enjoy tax benefits under section 80C of the Income Tax. The insurance payout too is subject to tax exemptions under section 10(10D) of the Income Tax Act.
Financial stability
Term insurance is an affordable way to secure your family's financial future.
Terminal illness coverage
In case of diagnosis of terminal illness, lump sum payment is given
Long term coverage
With term insurance, NRIs can enjoy long term coverage for up to 99 years. The plan offers comprehensive coverage with multiple premium payment options to protect the life assured and his family members
Different payout options
NRI can select the payout option i.e. the manner in which the coverage amount should be given to the nominee. Different payout options that can be selected include lump sum, regular income, lump sum plus regular income, etc.
Documents required for term insurance in India for NRI
The below documents are mandatory for NRIs to buy term insurance in India.
Valid copy of the visa

Passport

Foreign address proof

Last entry-exit stamp

Past 6 months bank statement

Employment ID proof

Past 3 months salary slip
Term Insurance for NRI Eligibility Criteria
The below eligibility criteria should be met by the NRI to purchase term insurance in India
NRI must be at least 18 years of age

The NRI must not be older than 55 or 65 years
Top term insurance plans for NRI
HDFC Click 2 Protect Life

Tata Maha Raksha Supreme
Max Smart Secure Plan
Types of Term Insurance Plans
Popularly Opted Term Insurance Sum Assured
FAQ About Term Plans For NRI
Can NRIs purchase term insurance add ons?

Yes, NRIs can purchase term insurance add ons such as accidental death benefit rider, critical illness rider, etc. to enhance the coverage offered under a term plan

What is the eligibility criteria for NRIs to purchase term insurance?

NRI who are a citizen of any country except for Bangladesh or Pakistan can purchase term insurance in India only if: they hold an Indian passport, are the spouse of an Indian citizen or by an individual whose parents or grandparents are Indian citizens by the virtue of Indian constitution

What is the mode of premium payment for NRIs?

The mode of premium payment for NRIs is non resident rupee account or non resident ordinary account
Term Insurance Companies User Reviews
What users are saying