Claim, renew, manage & more
Login
Types Of Life Insurance Plans
Choosing from the various types of life insurance available in India is a crucial financial decision because it protects your loved ones from the uncertainties of life. Even so, you may be aware of the various types of life insurance policies available in India and how they impact your financial situation. Let's take a closer look at the different types of life insurance and their benefits.

1 Crore Life Cover starting from just ₹16/Day*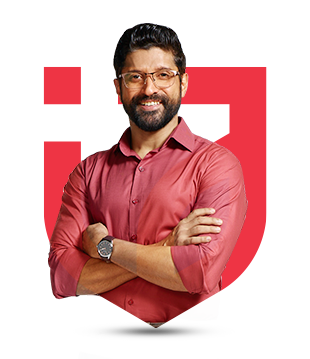 Tax Benefit

Up to 1,50,000**

Claim Support

Everyday 10AM-7PM

45 Lacs+

Happy Customers
*Standard Terms and Conditions Apply.
**Tax benefits are subject to changes in Income Tax Act.
Find
the right life insurance for you
Term Life Insurance Premium Calculator
Date of Birth
Do you smoke or chew tobacco?
Choose required coverage to secure your family's future
Disclaimer :

1. Premium has been calculated for coverage till 60 years

2. Eligibility depends on income, occupation and educational qualification
Human Life Value/Coverage Calculator
Life Insurance
Life insurance is a contract between an individual and an insurance company in which the latter promises to pay a sum assured (death benefit) to the family of the life assured in the case of the untimely death of the life assured. Certain life insurance plans provide a sum assured known as the maturity benefit at the time of policy maturity if there is no death.
Types Of Life Insurance Plans
Life insurance policies cover a wide range of conditions. The principal goal of life insurance policy is to safeguard the financial security of your family when you pass away. But inside life insurance, you have several policy options, with fulfilling a different financial goal.
Thus, before selecting to buy a life insurance plan, it is necessary to know the types of life insurance policies available in India.
1. Term Insurance Plans
Term insurance is the most basic and simplest type of insurance. It provides the most cost-effective financial protection for your family. They are also referred to as "pure protection plans".The family members will receive a death benefit if the life assured dies unexpectedly during the policy term. As a result, this plan assists you in ensuring the financial security of your family in your absence. The most unique characteristic of a term insurance plan is the high amount of coverage available for a low premium.
2. Whole Life Insurance
Whole life insurance is a type of insurance that covers you for the rest of your life as long as the policy is valid. A cash value component is also included in whole life insurance policies, which grows over time. You have the option of withdrawing your cash value or taking out a loan against it, whatever is more suitable for you. Furthermore, if you pass away before paying back the loan, the death benefit granted to your beneficiaries will be reduced.
3. ULIPs
A unit-linked insurance plan (ULIP) is an investment-linked life insurance plan.ULIPs are a type of life insurance plan that provides you with both protection and investment flexibility. In addition to providing life insurance, this plan invests your money in market-linked investments. These plans often include two types of investment strategies for the management of your funds: automatic or systematic fund allocation strategy and self-managed strategy.
4. Child Protection Plans
Child plans are created to provide both life insurance and a savings fund for the future of your child.
This plan pays a lump sum at the end of the policy term for education or marriage expenses of your child. It is ideal for ensuring that the future needs of your child are met, even if the life insured is no longer alive.ULIPs and savings plans are common options for these plans.
5. Money-Back Plans
A money-back policy, which is one of the finest kinds of life insurance policies, pays policyholders a percentage of the total sum assured in the form of survival benefits at regular intervals. The remaining amount of the Sum Assured is given to the policyholder when the policy reaches maturity.If the policyholder dies during the period, their dependents will get the entire sum assured, with no deductions.
6. Retirement Plans
Retirement plans are investment-based life insurance policies that provide life insurance while also helping you in investing for your post-retirement years. This plan will ensure that you have a consistent and reliable source of income once you retire, allowing you to remain financially independent and enjoy your golden years.Death benefits are also included in retirement plans. As a result, if the policyholder dies during the term of the policy, their relatives will get a fixed sum.
7. Endowment Plans
This is another form of life insurance policy that serves as both an insurance and a saving tool. Even if no claim is made, endowment plans aim to offer maturity benefits to the life insured in the form of a lump sum payment at the end of the policy term.Endowment plans are appropriate for those who want maximum coverage as well as a huge savings component. They help the policyholder in establishing a saving habit while also providing financial security for their family.
8. Group Insurance Plan
A group life insurance policy is a single policy that covers a group of people.It is given to a group of people who are usually employees in a company or organisation. The primary goal of group life insurance plans is to provide financial security, support, and protection to the family of the employees in the event of an emergency. Some group insurance policies include coverage for a group of creditors' outstanding loans, as well as disability and critical illness benefits.
Life Insurance Companies User Reviews
What users are saying