Claim, renew, manage & more
Login
Women Health Insurance
Women health insurance plans cover the women for specific healthcare requirements which not all regular health insurance plans cover them for. These include maternity expenses, newborn baby coverage, critical illness cover, etc. These plans offer women financial independence.

Rs. 5 Lakh cover for women starting at Rs. 276/month* only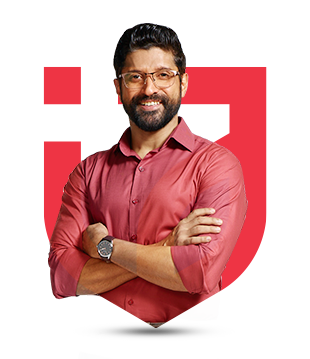 Tax Benefit

Up to 75000**

Claim Support

Everyday 10AM-7PM

45 Lacs+

Happy Customers
*Standard Terms and Conditions Apply.
**Tax benefits are subject to changes in Income Tax Act.
Find
the right insurance for you
Women's health insurance plans cater to the varied health insurance needs specifically of women. There are, however, not many health insurance plans designed especially for women but there are many insurance companies to have attempted to create them. These plans can be purchased at affordable health insurance premiums for the sum insured as per the requirement and budget of the potential policy buyer. These plans cover women against several medical expenses related to critical illnesses, hospitalisation, etc.
Best Women Health Insurance Plans in India for July 2022
There are several factors that you should consider when buying health insurance plans for women. To make it easy for you to decide which plan to buy, here we have compiled a list of the top 5 women health insurance plans from popular insurers:
Health Insurance Company

Health Insurance Plans

Plan Benefits

HDFC Ergo General Insurance

In-Patient Hospitalisation Expenses

Pre-Hospitalisation Expenses

Post-Hospitalisation Expenses

Road Ambulance

Magma HDI General Insurance

Home Treatment With Daily Cash Benefit

Pre-Hospitalisation And Post-Hospitalisation Cover

Worldwide Emergency Cover

Universal Sompo General Insurance

In-Patient Hospitalisation Expenses

Domiciliary Hospitalisation Expenses

Future Generali India Insurance

E-opinion

Organ Donor Expenses

Maternity Expenses

Care Health Insurance

Pre-Hospitalisation Expenses

Post-Hospitalisation expenses

Daycare Treatments

In-Patient Hospitalisation
Need for Health Insurance Plans for Women
A women-specific health insurance plan provides the women financial independence and stability during a medical emergency such as a sudden accident or illness. So, if planning to start a family, getting covered under women-specific health insurance will certainly help women to avail coverage for the maternity-related expenses without having to spend from their own pockets. Women's health insurance plans offer several coverage features to the insured. Some of them include protection against women-specific critical illnesses such as breast cancer, ovarian cancer, stroke, kidney failure, and other illnesses.
Benefits of Buying Women Health Insurance Plans
Women health insurance plans offer the insured the following benefits:
Affordable premiums
Cover for maternity expenses
Cover for expenses related to a newborn baby
Cover for preventive health check-ups
Quick addition of family members to the policy
Tax benefits under Section 80D of the Income Tax Act, 1961
Factors to Consider When Buying Women Health Insurance
There are a variety of women's health insurance plans available from different insurance companies. Therefore it becomes imperative to compare different women's health insurance plans on several parameters. The comparison helps you choose the most suitable policy that fulfills your requirements in the best possible manner. These are:
1. Type of Plan: The policy buyer must check if they need an individual health insurance plan for women or a family floater health insurance plan.
2. Cover For Pre-Existing Diseases: It is imperative to check if the health insurance covers the insured against pre-existing diseases or not and go for the plan accordingly.
3. Waiting Periods: The waiting period is the duration that the policyholder has to wait in order to avail of policy benefits. So, one must check the initial waiting period, waiting period for pre-existing diseases, disease-specific waiting periods, waiting period for maternity, etc before buying a women-specific health insurance policy.
4. Value Added Services: check if the health insurance policy provides any additional benefit for staying fit, or otherwise.
5. Maternity Cover: On the basis of the requirement, the policy buyer must check if the health insurance plan offers cover for maternity expenses or not and choose the plan accordingly.
How to Buy Women Health Insurance Plans Online At InsuranceDekho?
To buy women-oriented health insurance plans online at InsuranceDekho, the following steps need to be followed:
1. Visit www.insurancedekho.com and click on the health tab.
2. Select gender. Then enter your name and mobile number. Once you enter the details, you will receive a One Time Password on the given number. Please enter that.
3. Answer the question when do you wish to purchase the policy and then click on View Instant Quotes button to proceed.
4. If you wish to add family members under the policy along with yourself, then select them and their age. Then click 'Continue'.
5. Enter your Email ID and city. Then click on 'Submit and View Quotes'.
6. You will see several suitable health insurance quotes for women. Choose the most suitable one out of them as per your requirement and budget.
7. Select the term for the shortlisted policy. Enter the required details and then pay the premium online.
Women's health insurance plans can also be purchased offline by getting in touch with the customer care executives at InsuranceDekho any day between 9:30 AM and 6:30 PM.
Health Insurance Calculator
Whom do you want the insurance for ?
You
Couple
Family
Father
Mother
Select the age of all members
Choose required Coverage for yourself?
2 Lac
3 Lac
5 Lac
10 Lac
25 Lac
Disclaimer : Actual Premium might vary basis your location, age and number of members
Health Insurance Coverage Calculator
Who do you want to insured ?
Individual
Couple
Family
Parents
Age of eldest insured member ?
Disclaimer : Actual Coverage might vary basis your location, age and number of members
Save Tax upto ₹75000*
Under Section 80D
*Tax benefits are subject to changes in Income Tax Act.
Choose Women Health Insurance Plan With
Disclaimer: InsuranceDekho does not endorse, rate or recommend any particular insurance company or insurance plan.
FAQ About Women Health Insurance
What is women health insurance and how does it work?

Women health insurance plans are designed to meet specific health insurance requirements of women. With women-oriented health insurance plans, women can meet their medical requirements without having to depend on anyone financially.

When should I buy a women health insurance plan?

Women are more susceptible to certain illnesses than men such as arthritis, urinary infections, anaemia, etc, which is why they should not delay in getting an adequate health insurance cover as soon as possible to avoid spending out of their own pocket in the time of emergency.

What is covered under women health insurance?

Women health insurance plans cover women against several illnesses/sickness/diseases and accidents. Certain women-specific health insurance plans also cover them for critical illnesses specified in the policy.

What is the waiting period for women health insurance?

Different women related health insurance plans come with different waiting periods. However, the initial waiting period is 30 days.

What are the eligibility criteria for women health insurance?

Generally, the minimum and maximum age criteria for women health insurance plans are 18 years and 65 years. However, the waiting period differs from plan to plan and one insurance company to another.
Insurance Dekho Contact Details
Reach us for help anytime
Insurance Dekho

755 1196 989

Mon to Sun 10:00 AM to 7:00 PM
Health Insurance Companies User Reviews
What users are saying
*Standard T&C Apply. All savings/offers are provided by the Insurers, which are subject to modification .For more details on risk factors, terms and conditions, please read the sales brochure of respective insurers carefully before concluding a sale. Tax benefits are subject to changes in applicable tax laws. Girnar Insurance Brokers Private Limited, (CIN: U66010RJ2016PTC054811, Regd .Off: Girnar 21, Govind Marg, Moti Doongari Road, Dharam Singh Circle, Jaipur, Rajasthan- 302004; Corp. Off: Second and Third Floor, Plot no.301, Phase-2, Udyog Vihar, Gurugram-122022, Haryana, India. IRDAI License no 588. Direct Broker (Life & General) valid till 19th March 2023. Email - support@insurancedekho.com ; Helpline number: 7551196989.
You authorise Girnar Insurance Brokers Pvt Ltd (insurancedekho) to contact you through call, SMS, email, WhatsApp or any other mode in future. You hereby override your NDNC registration.