Claim, renew, manage & more
Login
Bike Insurance in
60 seconds
Bike No.
Select Plan
Policy Issued
Hero Hunk Insurance
plans offered by insurers
Secure your bike and save up to 75%* on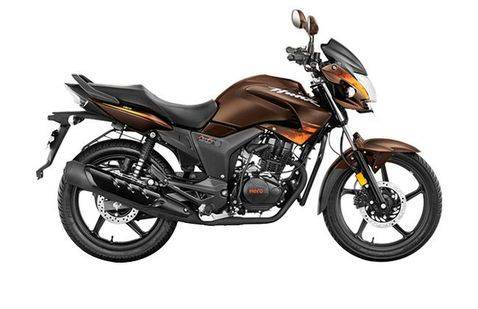 Calculate Your Hero Hunk Insurance
Select your Two wheeler brand
Which city is your Two wheeler registered in?
Ahmedabad
Bangalore
Chandigarh
Chennai
Gurgaon
When did you buy your Two wheeler?
Have you made a insurance claim in the previous year?
​How to Buy Insurance for ​​​​​Hero Hunk via InsuranceDekho
Hero Hunk Bike Insurance Summary
Hero Hunk is a street ruling bike, which is equipped with unmatchable racing attributes. It is one of the most appreciated bikes in the country for its some majestic features that has gained thousands of satisfying riders. The bike holds an engine capacity of 149.2 cc and a stunning mileage of up to 65.1 kmpl. The Hero Hunk is developed with state of the art technology to produce more power of up to 15.6 PS and 13.5 Nm torque. In addition to pace, Hunk gives protection too with several specifications like double disc brakes, tubeless tyres, air-cooled engine, digital speedometer, halogen headlight and LED tail light, etc.
Hero Hunk Bike Insurance
Third party insurance is the basic bike insurance cover, which is mandatory to own, as per the Indian Motor Tariff. It is designed to cover your financial liabilities incurred towards a third party for any damage or loss occured due to an accident involving your bike. Driving a bike without a liability only cover can get you penalised with a fine of Rs. 2,000 and/or an imprisonment of up to 3 months.
Types of Insurance Cover
Third Party Cover – Third party insurance cover is the minimum bike insurance cover that is compulsory to be owned by every bike owner in India, according to Indian Motor Tariff. The plan is meant to safeguard you by compensating the financial expenses you incur towards a third party for their bodily injury or death along with property damage arising due to an accident with your bike. The coverage for the property damage is limited to Rs. 1 lakh.
Standalone Own-Damage Cover – Own-damage insurance plan gives compensation for your expenses that may occur due to damage or total loss incurred by your own bike in an accident or a mishap.
Comprehensive Cover – The comprehensive insurance policy gives complete coverage for your expenses incurred towards a third party, arising due to an accident with the involvement of your bike, along with the damages suffered by your bike in an accident or any unfortunate event.
How to Buy Insurance for Hero Hunk From InsuranceDekho
You can find easy solutions related to your bike insurance at the website of InsuranceDekho. Follow the steps given below to make purchase of a bike insurance cover for your Hero Hunk bike:
Step 1: Visit the official website InsuranceDekho
Step 2: Enter your bike number in the "Get Your Quote" column. In case you do not know your bike number, you can also enter details like bike brand, bike model, bike variant, registration year, RTO location, etc., to proceed further.
Step 3: Enter your complete name and mobile number to get bike insurance policy quotes
Step 4: Choose a quote for bike insurance policy as per your budget and requirements
Step 5: Make payment for the opted insurance plan. You will get the policy document via email.
Hero Hunk Variants with Insurance Premium Price
You can refer to the below table for an estimated premium for your Hero Hunk third-party/comprehensive car insurance plan. The premium varies as per the chosen variant of the car. Hero Hunk is available in 4 variants. The premium of an own-damage car insurance cover is decided by the insurance company and depends on multiple factors such as the car's cubic capacity (CC), make, model, variant, fuel type, RTO location & claim history.
Hero Hunk Disc

149.2 cc,Petrol

Hero Hunk Double Disc

149.2 cc,Petrol

Hero Hunk Double Disc Self Cast

149.2 cc,Petrol

Hero Hunk STD

149.2 cc,Petrol
Add-ons For Your Hero Hunk Bike Insurance
To further enhance the coverage offered under your bike insurance policy, you can choose from the below bike add ons by paying additional premium.
Find Right Bike Insurance Quotes by Bikes Body Type
Commuter
Scooter
Sport
Cruiser
Hero Hunk Bike Insurance User Reviews
3 Reviews
Why did they insure their bike with InsuranceDekho
Write a Review
Contact Details
For any assistance or query, call us on
InsuranceDekho

7551196989

(Mon to Sun 10 AM to 7 PM)
Hero Hunk Bike Insurance FAQs
1

What is the best two-wheeler insurance for my Hero Hunk?

To protect your Hero Hunk from the uncertainties of the road it is prudent to purchase insurance for it. You can now purchase two-wheeler insurance online. Moreover, purchasing this way has several benefits, most importantly, you can compare the different two-wheeler insurance companies, the quotes they are offering and their network of cashless garages. Finding the best insurance policy for your Hero Hunk becomes extremely simple this way. Moreover, it allows you to make the purchase at your convenience from your home or office with little to no paperwork.

2

Will two-wheeler insurance pay for the cracked windshield of my Hero Hunk?

If your Hero Hunk's windshield is damaged due to a mishap, the insurance company will only compensate for it if you have an own damage cover. You can purchase this for your Hero Hunk either as a standalone own damage cover or a comprehensive insurance plan. However, keep in mind if there was any form of illegal driving in the mishap that damaged your Hero Hunk the insurance company will reject your claim.

3

Does my second hand Hero Hunk need two-wheeler insurance?

Yes, your second-hand Hero Hunk must have at least third party insurance. If you are caught without it you will be fined Rs, 2000 and/or imprisoned for up to 3 months. The third party insurance will take care of third party liabilities in case of a mishap involving your Hero Hunk. This includes third party bodily injuries, death and property damage only.

4

What factors affect the insurance premium of my Hero Hunk?

There are several factors that affect the premium of your Hero Hunk, however, the most important is the Insured Declared Value. The IDV of your Hero Hunk is determined by its price and depreciation rate according to its age. Your Hero Hunk's IDV is also the maximum compensation the insurance company will offer you in case there is a mishap. This means the older your Hero Hunk, the lower its premium amount, claim amount and IDV.

5

How to file a claim for my Hero Hunk?

To file a Claim for your Hero Hunk follow these steps:

Step 1: In the event of a mishap inform the insurance company about the situation as soon as possible. It is best to call them on their 24x7 helpline number.

Step 2: If your Hero Hunk was involved in a case of theft, vandalism or a road accident you must file an FIR at the nearest police station. You will also need this for the claim procedure.

Step 3: Submit the required documents along with the claim form to the insurance provider as soon as possible to initiate the claim process.

Step 4: If your Hero Hunk needs to be repaired your insurance provider will send a surveyor to assess the damage. After this, the claim will go through a verification process before it can be approved.

Step 5: Once the claim is approved, you can take your Hero Hunk to a garage and get it repaired. If you select a network garage the process becomes even simpler as the cost of the repair will be handled in a cashless manner.