Honda Shine Insurance
Secure your bike and save up to 75%* on plans offered by insurers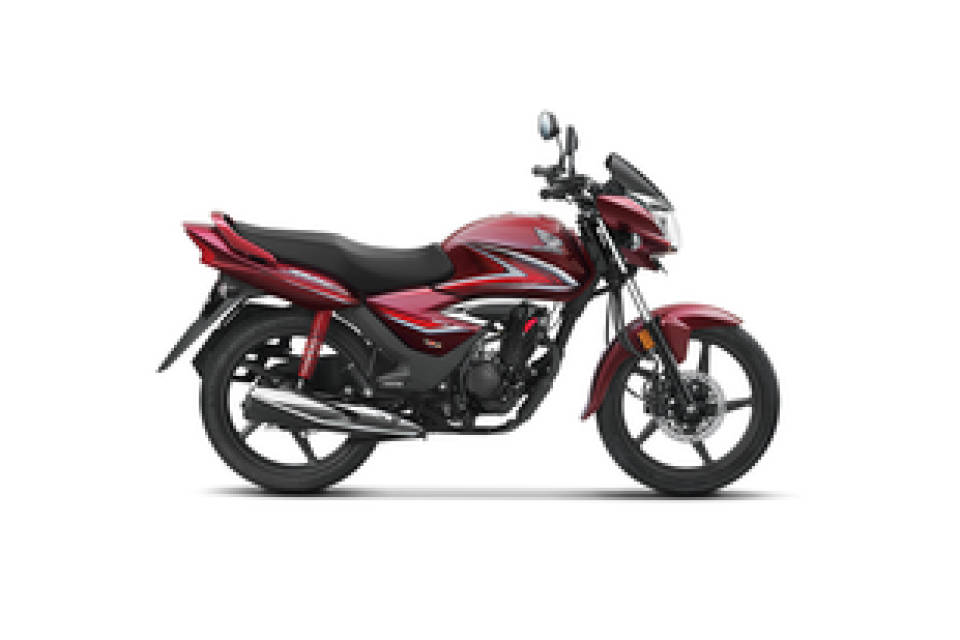 Calculate Your Honda Shine Insurance
Which city is your bike registered in?
Ahmedabad
Bangalore
Chandigarh
Chennai
Gurgaon
When did you buy your bike?
Have you made a claim in the previous year?
​How to Buy Insurance for ​Honda CB Shine​ via InsuranceDekho
Honda Shine Variants
Honda Shine is available in 2 variants.Please refer to the below table for the variant details:
Honda Shine Drum

124 cc,Petrol

Honda Shine Disc

124 cc,Petrol
Add-ons For Your Honda Shine Bike Insurance
Bike insurance add-on are extra coverages which are designed to extend the coverage of your standard bike insurance policy.
Check Insurance Quotes of Similar Bikes
View Hero Splendor Plus Insurance Quotes

View TVS Star City Plus Insurance Quotes

View TVS Radeon Insurance Quotes

View Bajaj Pulsar 150 Insurance Quotes

View Honda SP 125 Insurance Quotes
Find Right Bike Insurance Quotes by Bikes Body Type
Commuter
Scooter
Sport
Cruiser
Honda Shine Bike Insurance User Reviews
25 Reviews
Why did they insure their bike with InsuranceDekho
InsuranceDekho is the best

Seamless Experience, simple UI, hassle free process & instant policy. Get insurance faster than instant noodles. Claims ...

United India Insurance Company Limited

By Mohammad Shahid Raza

On:3rd October, 2021

Good Insurance and deal

Hope you will support in future with vendor if there are any clarifications/issues. Hoping Insurance dekho will check a...

Read More

Universal Sompo

By Vinay Kumar Kanduri

On:1st August, 2021

Bike insurance

Excellent service !! Fully satisfied ☺️ Online website to buy insurance easily Easy to handle and compare with other co...

Read More

Icici Lombard

By TAHIR HUSSAIN

On:30th July, 2021

Better update

It was easy to renew my car insurance policy. Buying as well as renewing a car insurance policy is really easy on Insura...

Read More

New India

By SOLANKI RAJENDRASINH

On:28th March, 2021

Guides like no other

InsuranceDekho is a perfect guide. It provides necessary information regarding various insurance companies and policies....

Read More

Bajaj Allianz

By Parthiv Mittal

On:24th March, 2021

Good experience

Good experience of buying car insurance policy online at InsuranceDekho. Iam satisfied with the features. I will recomme...

United India Insurance Company Limited

By Sandeep Agnihotri

On:21st March, 2021

Very easy to buy

Excellent service, very quick and easy to buy. Thanks to the helpful customer care executives for the required support. ...

United India Insurance Company Limited

By PRAKASH S

On:19th March, 2021

Good policy and good two wheeler insurance company

Nice and good two wheeler insurance company and good luck with the following link to the following link to the following...

Sbi General Insurance

By VIVEK KUMAR KUSHWAHA

On:12th February, 2021

Quotes based on bikes' body type

I came to InsuranceDekho and directly selected my commuter Honda Shine to get quotes. It was super quick to find insuran...

Read More

Tata Aig

By Roopkatha Pandey

On:8th February, 2021

Very good experience

It is a very good platform and I think we should get here for insurance things. Here you get the best insurance plans an...

Read More

New India

By UMESH PANDEY

On:24th December, 2020
Write a Review
Bike Insurance For Popular Honda Bikes
Contact Details
For any assistance or query, call us on
InsuranceDekho

7551196989

(Mon to Sun 10 AM to 7 PM)
Honda CB Shine Bike Insurance
1

What is the Best Two-Wheeler Insurance for My Honda CB Shine?

When looking to purchase two-wheeler insurance, keep in mind there is no single two-wheeler insurance policy that is the best. You simply need to find an insurance policy that is suited to your needs and price point. A convenient and time-saving way to purchase two-wheeler insurance is to do it online. That way you can compare the different two-wheeler insurance companies, the offers they are giving and their network of cashless garages before making your choice.

2

Will Two-Wheeler Insurance Pay for the Cracked Windshield of My Honda CB Shine?

The insurance company will only pay for the damaged windshield of your Honda CB Shine if you have an own-damage cover. You can purchase this either as a standalone own damage cover or as part of a comprehensive insurance plan. Moreover, keep in mind if you damage the windshield while partaking in any form of illegal driving or if anyone else was using the two-wheeler when the mishap occurred the insurance company will not cover the cost of the damage.

3

Does My Second Hand Honda CB Shine Need Two-Wheeler Insurance?

Yes, every two-wheeler in India is required to have at least third party insurance and this includes your second hand Honda CB Shine. Those who are caught without one will be fined Rs 2000 and/or imprisoned for up to 3 months. The third party insurance will take care of your third party liabilities in the event of a mishap including the cost of bodily injury, death and property damage.

4

What Factors Affect the Insurance Premium of My Honda CB Shine?

The main factor that determines the premium of your Honda CB Shine is the Insured Declared Value of the Two-Wheeler. The IDV of your CB Shine is determined by its rate of depreciation. Hence the older your CB Shine the lower the premium amount, claim amount and IDV.

5

How to File a Claim for My Honda CB Shine?

To file a claim for your Honda CB Shine follow the below-mentioned steps:

Step 1: Contact your insurance provider as soon as possible to inform them about the mishap. Make sure to also confirm the documents you need to provide for the claim process.

Step 2: If CB Shine was stolen, vandalised or you met with a road accident make sure to file an FIR at your nearest police station. You will also need a copy of the FIR for the claim process.

Step 3: Next you will need to collect and submit the required documents along with the claim form duly filled. You can do this by either mailing them to your insurance provider or physically submitting them at their nearest branch.

Step 4: If your CB Shine was damaged and needs to be repaired the insurance company will first send a surveyor to assess the damage. After this, your claim will go through a verification process.

Step 5: If the claim for your Honda CB Shine is approved you can then take it to a garage and get it repaired. The insurance company will reimburse the amount once you have submitted the original invoice to them. However, if you select a network garage the entire procedure will be handled in a cashless manner with lower out of pocket expenses.

6

How to Receive NCB for My Honda CB Shine Insurance?

No Claim Bonus for your Honda CB Shine's insurance will only be offered if you have an own damage cover. Moreover, the NCB is only given for claim-free years. It is meant to be an incentive that encourages the safe driving of the insurance holder. This reward is also cumulative in nature which means that it gets higher with every consecutive claim-free year. The maximum NCB offered is in the fifth consecutive year which is 50%.

7

What is Zero Depreciation in Two-Wheeler Insurance and How Does it Affect My Honda CB Shine?

The Zero Depreciation Cover is an add-on that can be purchased for your Honda CB Shine along with a standalone own damage cover or comprehensive two-wheeler insurance. The cover will mitigate the depreciation of your Honda CB Shine at the time of claim settlement and ensure a higher claim amount. However, this cover is only offered to two-wheelers that are less than 5 years old and can be used only a limited number of times within a year.

8

How to Renew the Two-Wheeler Insurance for My Honda CB Shine?

Your Honda CB Shine's insurance can be renewed online with just a few steps. Follow these instructions to renew your two-wheeler insurance on InsuranceDekho:

Step 1: Visit the InsuranceDekho website and select the two-wheeler insurance tab from the top of the homepage.

Step 2: Provide the required information including your two-wheeler's registration number, fuel type variant, details of your previous insurance policy, claims if any and personal details.

Step 3: Once you have entered all the required information click on the 'Submit and Get Quotes' tab to continue.

Step 4: All the quotes for two-wheeler insurance will be visible on the screen. You need to simply select the policy of your choice and any add-ons you would like to purchase with it.

Step 5: Make the payment for your CB Shine two-wheeler insurance policy and the policy document will be sent to your registered email ID.

9

How to Calculate the IDV of My Honda CB Shine?

The IDV of your Honda CB Shine can be calculated using a two-wheeler insurance premium calculator. You can find this on the InsuranceDekho website.
*Standard T&C Apply. All savings/offers are provided by the Insurers, which are subject to modification .For more details on risk factors, terms and conditions, please read the sales brochure of respective insurers carefully before concluding a sale. Tax benefits are subject to changes in applicable tax laws. Girnar Insurance Brokers Private Limited, (CIN: U66010RJ2016PTC054811, Regd .Off: Girnar 21, Govind Marg, Moti Doongari Road, Dharam Singh Circle, Jaipur, Rajasthan- 302004; Corp. Off: 11th Floor, Tower B, Emaar Digital Greens, Golf Course Extension Road, Sector-61, Gurugram-122102, Haryana. IRDAI License no 588. Direct Broker (Life & General) valid till 19th March 2023. Email - support@insurancedekho.com ; Helpline number: 7551196989.
You authorise Girnar Insurance Brokers Pvt Ltd (insurancedekho) to contact you through call, SMS, email, WhatsApp or any other mode in future. You hereby override your NDNC registration.