Claim, renew, manage & more
Login
  Hurry Up!
Save tax in 80D by purchasing a Health Insurance Today.
View Plan
Mediclaim Policy
Medical inflation is on the rise. Lifestyle diseases are increasing too. Getting hospitalized on an emergency basis without having health cover can exhaust your savings in no time. Buying a mediclaim policy can provide you with the required financial assistance in case of hospitalization. The mediclaim policy provides coverage against medical expenses that you may incur during the policy period. With a valid mediclaim, you can also receive tax benefits under section 80D of the Income Tax Act, 1961.
Difference Between Mediclaim and Health Insurance
The mediclaim and health insurance difference
| | | |
| --- | --- | --- |
| Feature | Mediclaim Policy | Health Insurance |
| Meaning | Mediclaim policy provides coverage for medical expenses and hospitalization only | Health insurance provides coverage for medical expenses such as daily allowance, ambulance charges, etc. |
| Coverage | The scope of coverage is narrow, covering hospitalization expenses arising out of an illness or an accident | The scope of health insurance is not limited to hospitalization only; it also provides coverage against critical illness, ambulance charges, daycare procedures, etc. |
| Premium | Premium offered under this type of insurance is low since the coverage is narrow | The premium for this type of insurance is on the higher side as the coverage is comprehensive |
| Add-on covers | You cannot choose to buy add-on covers with a mediclaim policy | You can opt for various add-ons such as maternity, critical illness, worldwide coverage, etc. |

5 Lac coverage starting from only ₹257/Month*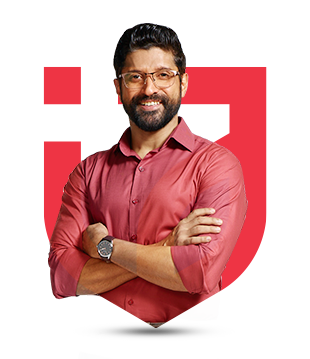 Tax Benefit

Up to 75000**

Claim Support

Everyday 10AM-7PM

45 Lacs+

Happy Customers
*Standard Terms and Conditions Apply.
**Tax benefits are subject to changes in Income Tax Act.
Find
the right health insurance for you
What is mediclaim?
A mediclaim is a type of insurance that provides you coverage against rising medical expenses; it covers you in case of hospitalization up to the sum insured. The insured individual can opt to receive coverage on a cashless basis either by being hospitalized at a network hospital or submitting medical bills to avail reimbursement. You can purchase a medical policy for your family for a period of one year or two depending on the insurance company. This type of insurance is valid for a period of 1 year after which the policyholder has to renew it on a timely basis.
Inclusions and exclusions of mediclaim insurance
A mediclaim policy provides the following coverage:
Inclusions of mediclaim insurance
Hospitalization charges: This includes organ donor expenses, room rent, cost of medicines, doctor fees, etc.
Pre and post-hospitalization expenses: Pre and post-hospitalization charges ranging from 30 days to 90 days are covered. These usually include follow-up checks, lab tests, consultation fees, etc.
Fees charged by medical professionals: Fees of the doctor, surgeon, nurse, etc. are covered under mediclaim insurance.
Exclusions of mediclaim insurance
Exclusions refer to medical conditions that are not covered under a mediclaim policy.
Pre-existing medical conditions

Pregnancy and childbirth

Vaccination

Plastic surgery

Cost of hearing aid, contact lenses, etc.

Dental treatments

Cosmetic surgery and obesity-related treatments

Hospitalization caused due to alcohol
Documents required to purchase mediclaim insurance
To purchase mediclaim insurance for you and your family, you need to submit the below documents:
Duly filled proposal form

Identity proof

Address proof

Medical records are required by the insurance company
Mediclaim policy benefits
Given below are the benefits of mediclaim policy
Mediclaim insurance is one of the affordable ways to combat against the rising healthcare costs

Buying a mediclaim policy can prevent you against financial stress caused due to medical emergency like an accident

Get the benefit of cashless hospitalization at network hospitals where the insurance company directly settles the bill with the hospital

Buying a mediclaim policy enables the policyholder to receive tax benefits under section 80C of the Income Tax Act, 1961
Factors to consider when buying mediclaim policy
Given below are the factors that you need to consider at the time of buying mediclaim insurance
Sum Insured : Sum insured is the maximum coverage that you can receive in the event of hospitalization. Opting for a higher sum insured in today's times is important as medical inflation is on a rise and so are lifestyle diseases. With mediclaim policy for you and your family, you will be covered only up to the specified sum insured.
Network hospitals : You can receive cashless coverage at network hospitals that have partnered with the mediclaim insurance company. This means that at the time of hospital admission, employees don't have to worry about hospital charges as the bills are directly settled with the insurer. This way, you don't have to bother about managing funds in times of distress and can easily rely on the coverage offered. Therefore, when buying mediclaim insurance, it is necessary for employers to check on the list of hospitals that the insurance company has partnered with.
Claim settlement ratio: This ratio is the amount of claims settled by the insurance company out of the total claims received. Any ratio above 90 is considered to be a good ratio. The claim settlement ratio determines the effectiveness of the company in resolving claims. Hence, checking on this ratio before making the purchase is imperative.
Room rent limit: this is nothing but the per day cost of occupying a room or bed in a hospital for 24 hours. Mediclaim policies generally come with a room rent limit defined as % of sum insured or a specific amount which can be Rs.3,000- Rs.5,000 per day depending on the policy sum insured. In case if you choose for a room that costs higher than the room rent mentioned in the policy then he will have to bear the remaining costs out of your pocket.
Co-payment: When choosing group health cover, it is imperative that you check on co-payment. With the co-payment clause, you have to pay out a part of the claim out of your pocket. For instance, if the hospital bill is Rs. 1 lakh and the copayment mentioned in the policy is 10% then you have to pay Rs. 10,000 out of his pocket and the remaining amount of Rs. 90,000 will be paid by the mediclaim insurance company.
Mediclaim Insurance Claims Process
Below mentioned is the claim process for mediclaim policy
Reimbursement claim: Under this type of claim, you have to first pay for the hospital bills and then get the same reimbursed from the insurance company. All you need to do is attach the bill copies with the claim form and the insurance company will then settle the bills post verification of the documents submitted.
Cashless claim: Under this type of claim, you can enjoy a cashless claims facility wherein you don't have to pay anything at the time of hospitalization. In case of planned hospitalization, pre authorization form has to be submitted and in case of emergency hospitalization, the health ID card has to be provided at the hospital.
Health Insurance Calculator
Whom do you want the insurance for ?
You
Couple
Family
Father
Mother
Select the age of all members
Choose required Coverage for yourself?
2 Lac
3 Lac
5 Lac
10 Lac
25 Lac
Disclaimer : Actual Premium might vary basis your location, age and number of members
Health Insurance Coverage Calculator
Who do you want to insured ?
Individual
Couple
Family
Parents
Age of eldest insured member ?
Disclaimer : Actual Coverage might vary basis your location, age and number of members
Save Tax upto ₹75000*
Under Section 80D
*Tax benefits are subject to changes in Income Tax Act.
Learn more about cashless mediclaim Health Insurance
Buy Coronavirus Health Insurance Policy
Best Insurance Advisors in Your City.
FAQ About Mediclaim Policy
How does a cashless mediclaim policy help me?

Cashless mediclaim helps you deal with medical emergencies by paying for your hospital bills. In a cashless mediclaim policy, all the medical bills are directly settled by the insurance company provided the amount falls within the sum insured limit. This leaves the insured tension free.

Can I avail of cashless treatment in any hospital?

Every insurance company has tie-ups with hospitals that are known as network hospitals. You can avail cashless treatment only at the network hospitals. If you are hospitalised in a non-network hospital, then you will be required to pay the hospital bill out of your own pocket and later file a reimbursement claim to the insurer.

What all factors are responsible for affecting premiums paid towards cashless mediclaim policy?

Premiums paid towards cashless Mediclaim insurance are dependent upon several factors. Given below is the list of some major factors that can possibly affect the premium paid towards your cashless mediclaim policy:

Pre-existing health conditions
Age
Self-destructive habits like drug abuse and alcohol
Medical history of family
Profession
Marital Status, and others

What is the meaning of 'free-look period' in cashless mediclaim policy?

A free look period is the time period given to the new policy buyers under a cashless Mediclaim policy in order to understand and agree with the terms and conditions mentioned in the policy document. In case, they disagree with some terms and conditions mentioned in the policy, then they can terminate it without requiring to pay any penalties. Generally, most of the cashless Mediclaim policy comes with a free look period of 15 days within this duration, a policyholder can cancel the policy if they disagree without any fines or penalties. However, it is important to mention the reason for cancellation of the insurance policy.

Are there any tax benefits available under the cashless Mediclaim policy?

Yes, as per the section 80D of the Income Tax Act, premiums that are paid towards cashless Mediclaim policy can be claimed as tax deductions. Premiums paid towards the insurance plans that offer coverage to self, spouse, children and parents are eligible for availing tax deductions.
Insurance Dekho Contact Details
Reach us for help anytime
Insurance Dekho

755 1196 989

Mon to Sun 10:00 AM to 7:00 PM
Health Insurance Companies User Reviews
What users are saying