Claim, renew, manage & more
Login
Critical Illness Rider
Critical Illness Rider is a very popular term insurance rider which can help an individual ensure financial stability of their family in difficult times. Critical illness rider is an additional coverage that can be added to the insurance policy in exchange of additional premium. Under critical illness rider a lump sum amount is provided to the family of the life assured in case the life assured is diagnosed with a listed critical illness during the policy tenure. Critical illness riders provide coverage against major life-threatening diseases such as cancer, tumor, heart ailments, kidney failure etc. This rider provides financial support to the family of the life assured in difficult times and helps them fulfil treatment expenses of the diagnosed illness.

Get Term Plan Coverage of 1 Crore Starting From Just ₹16/Day*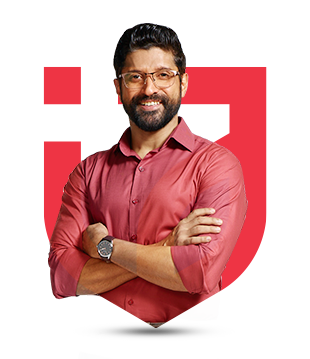 Tax Benefit

Up to 1,50,000**

Claim Support

Everyday 10AM-7PM

45 Lacs+

Happy Customers
*Standard Terms and Conditions Apply.
**Tax benefits are subject to changes in Income Tax Act.
Find
the right term insurance for you
Term Insurance Premium Calculator
Date of Birth
Do you smoke or chew tobacco?
Choose required coverage to secure your family's future
Disclaimer :

1. Premium has been calculated for coverage till 60 years

2. Eligibility depends on income, occupation and educational qualification
What Is A Critical Illness Rider?
A critical illness rider is a beneficial rider that helps the policyholder financially in case they are diagnosed with a critical illness during the policy tenure. Critical illness is a life-threatening disease such as cancer, stroke, kidney failure, and others. A critical illness rider helps in gaining enhanced cover against cancer of specified severity, open chest CABG, first heart attack, kidney failure, stroke and more critical illnesses covered under the plan.
The rider financially protects the policyholder and their family by providing a lump sum amount on critical illness diagnosis. The amount received can be used for covering the treatment of the diagnosed illness. Offering additional coverage at a minimal additional price, the critical illness rider helps the life assured get their medical expenses sorted without worrying about financial stability or compromising on the treatment quality due to lack of funds.
The critical illness rider can be purchased during the policy inception or on any subsequent policy anniversary of the base policy. The rider terminates once the rider sum assured has been paid or on the completion of the policy term of the rider, whichever is earlier.

The rider comes with the advantage of tax benefits as per the Income Tax Act, 1961.
Importance of Critical Illness Rider
Critical illness rider is one of the significant riders you can add to your term insurance policy. The best way to enhance coverage while securing oneself against critical illness-related expenses, critical illness rider is highly worth investing in.

Healthcare costs in India have been on the increasing end for the past few years. Expenses associated with the treatment of critical illnesses are enough to let one's savings go down the drain. In such a scenario, a critical illness rider above a term insurance plan can easily help one manage their treatment expenses without losing their savings.
Below mentioned are a few key reasons that make the critical illness rider with a term insurance plan a must:

Income Replacement: Getting diagnosed with a critical illness at any point in life can become a cause of concern for you in multiple ways, one of them being loss of income. You may be required to quit your job and concentrate on your treatment. This, in turn, can result in a massive loss of savings if you do not have a critical illness benefit rider by your side to support the treatment expenses. On the contrary, if you have a critical illness rider along with a term insurance plan, you will have no concerns regarding the financial future of yourself and your family. You will receive a significant amount to make up for your income loss and live a peaceful life away from the financial concerns thereafter.
No Change in Premium: Buying a critical illness rider along with your term insurance policy would definitely add an amount to your premium. However, this would not increase your premium in case you are diagnosed with any of the covered critical illnesses. In other words, your policy premium would still remain the same even if you are diagnosed one day. Moreover, the insurance company will waive off your future premiums thereby saving you from the struggle of arranging funds even in a critical condition.
Large Cover: The treatment cost for critical illnesses like cancer, heart attack, kidney failure and others is quite high in India. The treatment expenses can burn a hole in anyone's pocket within no time. Here, the critical illness rider comes as a boon that provides a wide coverage against multiple critical illnesses and that too, at a nominal additional premium price. In simple words, you gain more for less.
Lump Sum Benefit: Critical Illness Rider helps the policyholder manage their treatment expenses by paying a lump sum amount. In other words, the policyholder receives all the amount in one go which comes across as a major sigh of relief as the policyholder is able to pay for the treatment costs without worrying about lack of funds at any point. What's more is that they can also use the amount as per the different requirements.
Increased Survival Chances: Due to the sky-rocketing cost of critical illness treatment in India, many people are not able to afford the treatment. There are many who have to leave their treatment in the middle due to lack of funds. Having a critical illness rider to support you over your term insurance policy will ensure that you are never in the position of compromising your treatment due to unavailability of funds. Chances of death decrease due to proper treatment, thereby increasing the policyholder's chance to survive despite the critical illness.
Double Tax Benefits: policyholders with term insurance are eligible for tax benefits as per the Section 80C of the Income Tax Act, 1961. This section of the tax act allows the policyholder to reap tax benefits of up to Rs. 1.5 Lakh for the policy premium paid. When a policyholder buys a critical illness rider along with their base term insurance, their tax benefits get doubled. Opting for critical illness cover along with term insurance adds tax benefits under 80D to the pool of tax benefits, thereby enhancing their benefit.
Human Life Value/Coverage Calculator
Eligibility Criteria of Critical Illness Rider
The eligibility criteria for Critical Illness Rider is as follows:
Eligibility Criteria for Critical Illness Rider

Parameter

Eligibility

Minimum Entry Age

18 Years

Maximum Entry Age

65 Years

Maximum Maturity Age

75 Years

Sum Assured

Minimum - Same as base policy's sum assured

Maximum - No Limit (depending on the life insurance policy)

Waiting Period

90 days

Survival Period

30 days

Coverage Time Period

Same as life insurance policy term

Premium Payment Term

Regular pay or limited pay (5 & 10 years)

Premium Payment Mode

Same as that of the base policy
Documents Required for Critical Illness Rider
While registering a claim for critical illness rider, the documents to be submitted include:
Original Policy Documents
Filled Claim Form
Policyholder's Photo ID Proof
Policyholder's Address Proof
Medical Test Reports (depicting the life assured's diagnosed illness)
Medical Reports Attending Medical Practitioner's Certificate
Bank statement/cancelled cheque copy
Critical Illness Rider Exclusion
Some of the key exclusions under critical illness rider include:
Pre-existing disease
Congenital Infection
Participation in war, riots or rebellion activities
Attempt to suicide or self-inflected injuries
Participation in criminal activities
Critical Illness Rider is not a compulsion, but a choice. If you think you would get a massive support from buying a critical illness rider with your term insurance policy without any doubts in mind.
Popularly Opted Term Insurance Sum Assured
Term Insurance Companies User Reviews
What users are saying
Insurance Dekho Contact Details
Reach us for help anytime
Insurance Dekho

755 1196 989

Mon to Sun 10:00 AM to 7:00 PM