Claim, renew, manage & more
Login
1 Crore Health Insurance
A health insurance plan is a contract between an insurer and a policyholder in which the insurer agrees to cover the insured's medical expenses for a set period of time as indicated in the policy document. A Rs. 1 Crore health insurance coverage can cover medical bills up to Rs. 1 Crore. Aside from that, it has a number of other advantages. In the event of an emergency, it can support you in providing protection of yourself and your family.
1 Crore Health Insurance Plans
Health Insurance Plan

Age Criteria (in Years)

Key Benefits

Min

Max

Niva Bupa - Reassure + Health recharge

2 lakhs

2 crores

Daycare treatment

Domiciliary hospitalization

In-patient hospitalization covered

Vaccination and annual health check-ups

Care advantage

25 lakh

1 crores

Annual health check up

Air Ambulance cover up to 5 Lakhs

Coverage for home care treatment expenses

Reliance - Health Gain prime

25 lakh

1 crore

Domiciliary hospitalization

Road ambulance expenses covered

Preventive free health check-ups

Manipal Cigna - Lifetime India

1 lakhs

3 crores

Restoration benefit

Annual health check-ups

Road ambulance and air ambulance cover

Domiciliary hospitalization

5 Lac coverage starting from only ₹257/Month*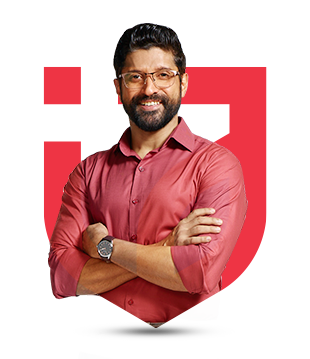 Tax Benefit

Up to 75000**

Claim Support

Everyday 10AM-7PM

45 Lacs+

Happy Customers
*Standard Terms and Conditions Apply.
**Tax benefits are subject to changes in Income Tax Act.
Find
the right health insurance for you
1 Crore Health Insurance
A Rs.1 crore health insurance policy covers medical expenses up to Rs.1 crore. A Rs.1 crore health insurance policy protects you and your family against the economic burden of hospital bills incurred as a result of an accident, minor injury, illness, or other unexpected circumstances. A health insurance policy, as well as the amount covered, can help you deal with such an occurrence without worrying about treatment costs.
Best Rs. 1 Crore Health Insurance Plans
The best health insurance plans with a sum assured of Rs.1 crore are listed below.
1. Young Star:
The Star Health Insurance Company's Young Star Insurance Policy covers all medical expenses incurred as a result of hospitalisation. It also has unique features including automatic restoration, ambulance costs, no room rental cap, and mid-term additions.
Features and Benefits
There are two types of policy: Gold and Silver, each with a specific sum insured option.
Room rent has no upper limit, allowing for treatment in a single air-conditioned room.
The cost of the health checkup is covered.
There is an option for automatic restoration of the insured amount up to 100%.
Costs of hospitalisation incurred as a result of an accident are covered.
In the middle of the pregnancy, it is allowed to include a recently married spouse, a newborn, or a lawfully adopted child.
Tax advantages are available under the Income Tax Act.
2. Niva Health Companion
The Niva Bupa Health Companion policy (previously known as Max Bupa) is a comprehensive healthcare plan that covers pre- and post-hospitalization expenses up to Rs 1 crore. This insurance is provided by Niva Bupa (Formerly known as Max Bupa) Health Insurance Company Limited to help the insured in managing hospital bills and other medical expenses at a reasonable cost.
Features and Benefits
It comes in a range of insured sums ranging from Rs 3 lakh to Rs 1 crore.
The three variants offered are Variant 1, Variant 2, and Variant 3.
All hospitalisation expenses, including pre- and post-hospitalization expenses, are covered.
There is no ceiling on room rent for values insured of Rs 5 lakh and above.
Patients are treated with AYUSH (Ayurveda, Unani, Siddha, and Homeopathy).
Over 7400 of the network hospitals of the insurance company provide cashless hospitalisation services.
The premium paid is tax deductible under Section 80D of the Income Tax Act.
3. Reliance Health Infinity
The Health Infinity Policy is a trustworthy indemnity-based medical insurance policy that provides a wide range of coverage benefits for medical expenses to individuals and families. Policyholders can choose from a range of sum insured options ranging from Rs.3 lakh to Rs.1 crore, depending on their needs and budget. If the health insurance plan of your employee already covers you, you can choose a lower sum insured amount, such as Rs. 3 lakh or Rs. 5 lakh.
Features and Benefits
The plan covers all medical costs incurred during a stay in the hospital for more than 24 hours due to an accident or illness, including mental illnesses. The medical expenses include items like room rent, ICU fees, medication costs, diagnostic test costs, and so on.
It includes day-care operations as well as medical procedures that do not require more than a 24-hour stay in the hospital.
The plan covers medical expenses paid during a doctor-approved home treatment that lasts more than three days.
If the insured requires an organ transplant, the organ donor's expenditures for harvesting the organ are paid.
4. Future Generali Health Total
Future Generali Health Total is a policy that ensures the complete protection of the insured against a range of unexpected health concerns. This policy is a comprehensive health insurance plan that provides policyholders with a variety of benefits. This is a family floater policy that includes coverage for in-laws and grandparents, as well as some extended family relationships. One of the best features of this health insurance is that there is no upper age limit for policyholders. Health Total offers comprehensive protection for people of all ages, with features such as sum insured restoration and vaccination advantages.
Features and Benefits
This policy is available in three different plan types, depending on the amount of the sum insured. These plans are vital, superior, and premiere.
The standard applicable premium will be charged to the primary insured. Dependent members receive a floater discount based on their age.
On the basis of the plan and voluntary deductibles, a 10% to 25% discount on the premium is available. On the purchase of a long-term health insurance policy, a 10% discount is available.
If the insured is over the age of 60, co-payment is required on each and every claim.
You can save money on your premium if you pay it by any method other than cash, according to Section 80D of the Income Tax Act.
5. New India Premier Mediclaim
The New India Premier Mediclaim Policy is a comprehensive health insurance plan. You can join in the plan for yourself as well as members of your family. There are two plans to choose from, each with a different amount of coverage. You are free to choose any option that matches your needs. The coverage is extensive, and the premiums are reasonably priced.
Features and Benefits
There are no sub-limits on hospitalisation costs in the plan. Usually, room rent, nursing fees, surgeon's fees, and other costs are paid.
The plan would cover the ambulance fees up to Rs.10,000 if you were taken to a hospital for treatment.
Due to being admitted to the hospital, the plan covers medical expenses. These expenses are covered for 60 days before being admitted to the hospital.
The plan also covers medical expenses incurred during the first 90 days of hospitalisation.
The policy will cover 139-day hospitalisations. Some treatments no longer require 24-hour hospitalisation due to advances in medical technology.
Why Purchase Rs.1 Crore Health Insurance?
Medical care is costly, especially in the private sector, so you and your family should purchase a health insurance plan. Hospitalization has the potential to deplete your financial account and disrupt your finances. It will be considerably more difficult if the individual who brings in the money is now in a hospital bed. All of this can be prevented if you pay a small annual premium to cover your medical expenses in the event of an emergency.
Health Insurance Calculator
Whom do you want the insurance for ?
You
Couple
Family
Father
Mother
Select the age of all members
Choose required Coverage for yourself?
2 Lac
3 Lac
5 Lac
10 Lac
25 Lac
Disclaimer : Actual Premium might vary basis your location, age and number of members
Save Tax upto ₹75000*
Under Section 80D
*Tax benefits are subject to changes in Income Tax Act.
Learn more about 1 crore Health Insurance
Best Insurance Advisors in Your City.
FAQ About 1 Crore Health Insurance
What network hospitals are there in your area?

You must be admitted to a network hospital to receive a cashless settlement of your claim. A company may have a list of such hospitals, and you must determine whether or not the hospital in the company's network is your preferred hospital and/or is in your area.

Is my policy applicable for the entire India?

Because medical crises can occur anywhere, this is one of the most critical health insurance concerns to consider. Health plans often cover treatments everywhere in India, but you should double-check this clause. Check to see whether your claim settlement of the policy has any geographical restrictions. Some medical insurance policies include foreign coverage as well.

In the event of an emergency hospitalisation, who should I contact?

You do not need the extra stress of learning about the claim settlement process when you are in an emergency situation. Find out if your insurance allows for cashless claim settlement and what the emergency hospitalisation policy is. Ask about documentation and, most importantly, who to call in the case of a serious hospitalisation. A good broker will have a customer service desk or a representative body who will help you during a claim.

What should I do if I am hospitalised in a non-network hospital?

You may be admitted to a non-network hospital in an emergency, and knowing the claim protocol at that time is critical. Always keep in mind that treatment in a non-network hospital will be on a reimbursement basis only, so you will be responsible for the medical bills until your insurer compensates you. So, for this situation, learn about the reimbursement process, the documents required, and the deadline for informing the insurance company, among other things.

What is the procedure of the company for processing claims?

The true test of your health plan is the claim settlement process. To determine whether the claim settlement method of the company is easy or ambiguous, you should inquire about it. Also, pay attention to whether the company settles claims through a cashless facility or by reimbursement. If you want to minimise the financial pressure of medical bills, go to a cashless facility.
Health Insurance Companies User Reviews
What users are saying