Usage-Based Car Insurance In India
Published On Apr 19, 2023 10:00 AM By InsuranceDekho
Usage-Based Car Insurance In India
Whenever you buy a new car, you immediately want to insure it. Nobody wants to take the risk of driving without any insurance. But nowadays the concept of car insurance is changing. During and after the pandemic, the purchase pattern of people has changed drastically. Nowadays, insurance has become more personalized. Let's have a look at what precisely usage-based insurance is.
Table of Contents
What is Usuage-Based Insurance?
Usage-based insurance or UBI is relatively a new concept in India that is gaining a lot of popularity. What UBI does is it calculates your premium the way you drive than a fixed amount.
The two parameters on which your car insurance premium is decided are: the way you drive your car and the distance traveled. The insurance provider takes into consideration the details like your driving speed, acceleration rate, your braking pattern, and whether or not you use your phone while driving. This information is then used to analyze your driving behavior and decide whether you are a safe driver or not. This further helps to calculate the premium. If you come under the safe driver category, you can pay a low premium as compared to a rash driver.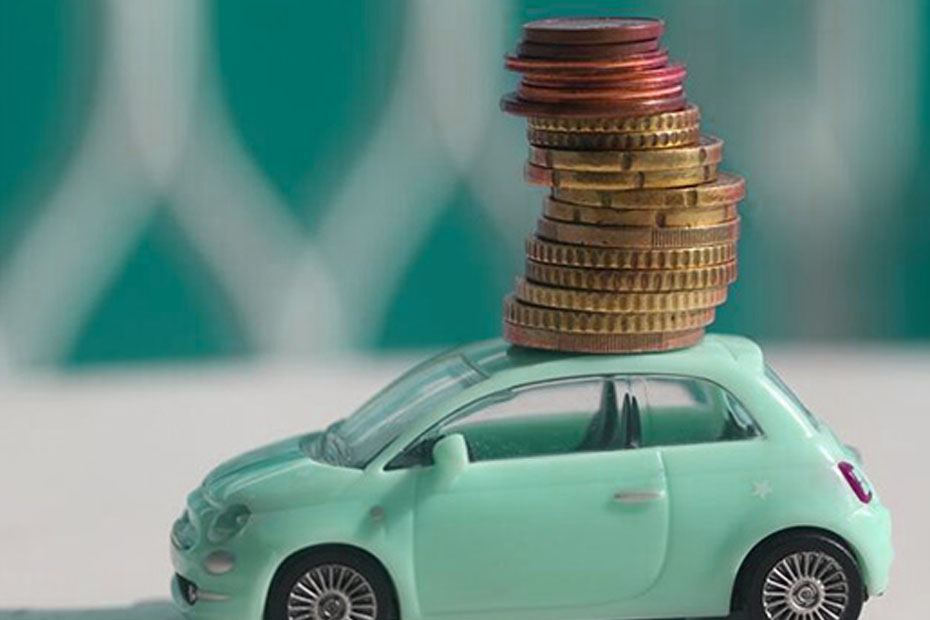 How does UBI work?
The insurance company collects the above data in the following ways:
Telematics device:

The insurance company provides you with a device that you install in your car. It automatically records your driving behavior. And based on that your premium is calculated. It is the most reliable and provides the most accurate data. This device is installed professionally.

Mobile App:

Your smartphone is used as a telematics device. Just need to install an app on your phone. The app tracks all the movements of your car. No installation of the external device is required.

Global Positioning System (GPS):

is installed in your insured car and the premium is charged on the distance traveled and the routes you take. It records your driving information like speed, brakes applied, acceleration, and how often you use it.

Plug-in device:

It is like a pen, which is self-installed and can be plugged in easily.

On-Board Diagnostics (OBD) Sensors:

These are the sensors that can be installed in the OBD Port of your car. It shares real-time driving data.
What are the different types of UBI?
There are different types of user-based insurance. The premium is calculated depending on which parameter you choose. The different types of parameters are:
Pay as you drive (PAYD):

In this category, you pay the premium depending on how much distance you cover. There are different slabs of distance from which you can choose depending upon your usage.

Pay how you drive (PHYD):

Under this, your driving pattern like the speed at which you drive, and your braking pattern play a vital part in calculating your premium.

Pay as you go (PAYG):

It is a combination of the above two. Under this, you are charged according to the distance or the time. It is for a fixed period of time. It requires the installation of a Telematics device.
What are the benefits of Usuage-based Insurance?
This concept is definitely a better option for good drivers. Below are some benefits of Telematics car insurance:
The data help you become more aware of your driving habits.

People will start driving cautiously as safe driving will lead to lower premiums.

You can reduce road accidents by becoming a cautious driver.

If you do not use your car frequently, and avoid high-speed driving, you can easily save money by paying lesser insurance premiums.

It definitely encourages better driving habits.

The telematics data can easily find the reason behind any accident. Also can help in fewer accidents in the future.

As it has a location tracking device, it can easily locate your vehicle, if stolen.

It can also help in the reduction of fraud claims.
Conclusion
The user-based car insurance is definitely a promising concept in the coming years. It not only offers cost-saving but also promotes safe driving habits. You can easily say that this concept can be a total win-win situation for both the insurance providers as well as for the person insured.
Also Read: