Insurance Tips to Consider Before Buying A Car
Updated On Oct 15, 2023
Car insurance is a type of insurance that provides the necessary financial protection for a vehicle against various types of damage, theft, and theft as well as third-party liability. While having a valid car insurance policy is required, one should exercise caution before purchasing one.
Table of Contents
It is a smart decision to purchase Comprehensive Car Insurance in India. It not only guarantees that you comply with the rules, but it also provides financial protection against car maintenance costs. Purchasing car insurance has improved over time and is now more user-friendly. Using the insurer's website or app, you can insure a vehicle in under 180 seconds. Certain aspects must, however, be kept in mind.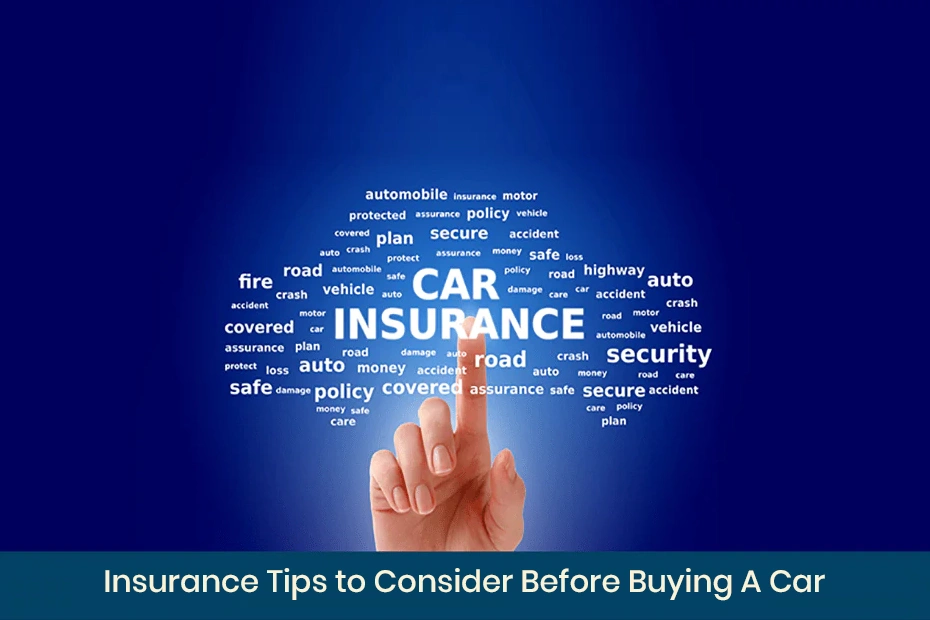 Insurance Tips to Consider Before Buying A Car
Are you unsure what to look for while purchasing or renewing car insurance? Here's a comprehensive list of twenty points to help you make your decision.
Recognize The Requirements
It's fine if you don't have a lot of experience with risk management. However, simple risks can still be assessed, right? For example, consider whether your neighbourhood is vulnerable to flooding, whether there have been recent incidents of car theft in the area, and whether your daily travel route is accident-free. Switch on your introspection mode for a few minutes and you'll have a better idea of how to go about getting a decent car insurance policy.
Even if you are not a brand aficionado, you must have considered the car's brand when buying your four-wheeler. Spend some time considering the insurer's brand as well. If you like what the brand stands for, shake hands (virtually!), and begin a new relationship with the business by insuring your car with them.
You may either purchase insurance to tick the required insurance box or buy it to save money in the event of a mishap while still complying with legal requirements. In most situations, the second choice is preferable. When you purchase a Comprehensive Plan, you are not only complying with the rule, but you are also ensuring insurance coverage for the inclusions included in the policy. In addition, add-ons will help to extend coverage even further.
You may also like to read:- Questions to Ask Before Buying Car Insurance
When purchasing add-on covers, you should be realistic. They're essentially tiny covers that can be attached to a Comprehensive Plan. Each add-on has its own price, which varies depending on the insurer. As a result, when it comes to add-ons, don't go on a shopping spree. Choose only those that are important to you. Otherwise, you might be surprised by your insurance bill.
Understand The Basic Plan
The Third-Party Car Insurance Cover is a required part of a car insurance policy. The insurer will assist you if your car injures or damages a third-party individual or property under this policy.
Terminology Used in Policy
The aim of today's insurers is to make insurance as simple as possible. When it comes to buying or renewing car insurance online, policy seekers and policyholders are less intimidated thanks to sensitive websites, friendly applications, and supportive executives. However, before purchasing a policy or filing a claim, you can try to read the fine print by looking through it. After all, insurance is a deal, and contract terms are always crucial.
Also Read
Different Stages of Buying Car Insurance Online
Take Away
The aim of purchasing a car insurance policy is to shield customers from financial hardship in the event of vehicle damage or failure.Most online companies only offer cashless services if the car was fixed in a network garage, so search for insurers that have the most network garages on their list.
Disclaimer: This article is issued in the general public interest and meant for general information purposes only. Readers are advised not to rely on the contents of the article as conclusive in nature and should research further or consult an expert in this regard.