Duplicate Car Insurance Copy Online – Steps, Action Items
Published On Feb 16, 2021, Updated On Mar 20, 2021
A car insurance policy provides maximum cover against damage-related expenses. If a claim is to be registered, it is necessary to produce an insurance form. If one loses the insurance policy, a replacement insurance policy may be obtained. However, if you have lost your insurance policy, even after taking all the requisite steps, do not panic and take immediate steps to get a duplicate car insurance copy of the missed contract.
Car insurance papers are among the most crucial documents relevant to your car and you cannot afford to lose them. According to the new Motor Vehicles (Amendment) Bill 2016, an individual driving without car insurance would be charged with a penalty. The security and safety of your car would also be at high risk in such a case.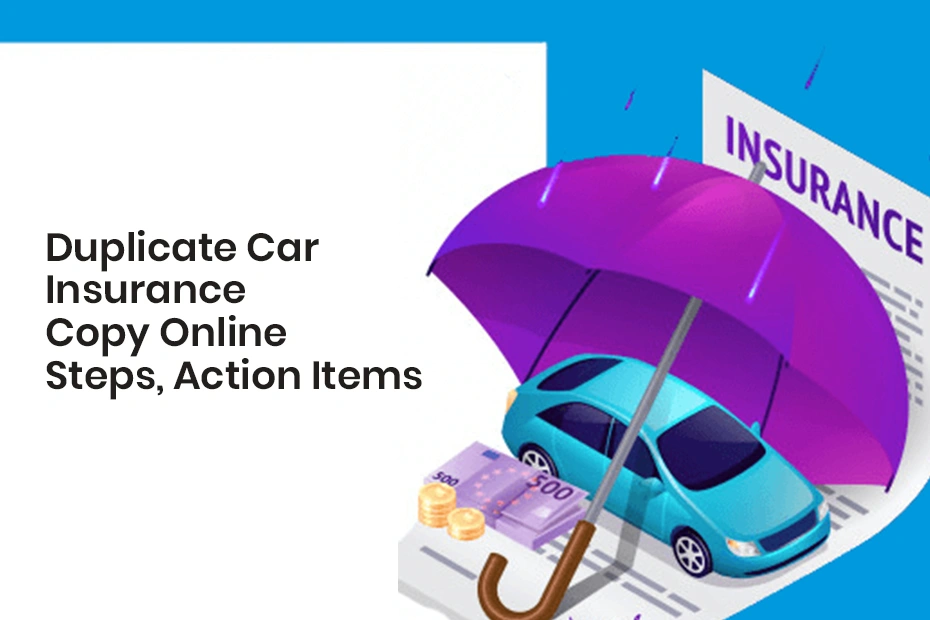 Steps to Get Your Duplicate Car Insurance Policy
The method of acquiring a duplicate car insurance policy document is not as complicated as you would think it is, particularly if an online car insurance provider has provided a policy. It's also necessary to get a copy of your car insurance policy if it is totally or partly destroyed.
Inform the Car Insurance Company: It should be the first step to let your insurer know about missing your car insurance policy. At their toll-free number, you can contact the insurance provider or send an email to get a duplicate car insurance policy. For the insurer to initiate the process of giving a duplicate car insurance copy, it is essential to inform them about the loss of the policy document at the earliest.
Filing FIR: File an FIR with the police if you have lost your car insurance policy and you are unable to find it. Send it to the insurance provider together with a written application after getting the FIR copy from the police. If you ask for a duplicate car insurance policy, this will allow you to validate your stance.
Publish Newspaper Advertisement: When you file for the duplicate car insurance policy, this is a standard process. As the circulation of the advertisement encompasses the state where you have misplaced your car insurance policy, you will have to put an advertisement in a local daily. Bear in mind that you have to pay the cost of publishing the advertisement.
Submit an Application: You need to submit a hard copy of your application asking to issue a duplicate car insurance policy in addition to notifying your insurer via a call. Relevant information such as the name, policy number, date of issue, level of coverage, etc. must be listed. Send the FIR copy together with these papers, with specifics of how the car insurance policy form was lost.
Indemnity Bond: To get duplicate car insurance certificates, the final move is to get an indemnity bond. A notary has to acknowledge this document. Make sure that your full name with the signatures of 2 witnesses is included in the indemnity bond. To obtain the bond, pay the stamp paper fee needed. Send it to the insurance provider upon receiving the indemnity bond to process your appeal for a duplicate car insurance policy
Must Check
Also, Read
What To Do If your Car Catches Fire?
Benefits of Multi-Year Car Insurance in the Long Run
Bottom Line
Once you lose your car insurance policy is registered, the next step is to get a new set of insurance copies. You can either request a duplicate insurance copy of the existing insurance policy or apply for a new car insurance policy. Compare different insurance policies and obtain the best offer if you decide on changing to a new car insurance provider. You can either do this by visiting the insurance company or using another third-party or, apply online for the policy.
Disclaimer: This article is issued in the general public interest and meant for general information purposes only. Readers are advised not to rely on the contents of the article as conclusive in nature and should research further or consult an expert in this regard.