CNG Car Safety and Maintenance Guide: Precautions, Tips
Published On Jan 29, 2021, Updated On Mar 20, 2021
These days, several people are opting for CNG-powered cars as they are light on the pocket to run. They also offer far superior mileage when compared to their diesel and petrol counterparts. Moreover, the emissions of a CNG-powered car are far less than diesel and petrol, making it eco-friendly as well.
A CNG car can run on both petrol and CNG. The key benefit of a CNG-powered car is its better fuel economy, and CNG is also an affordable fuel when compared to petrol. Thus, the running cost of a CNG car is way less when compared to a petrol car. Besides this, CNG makes ninety-five percent less discharge than a petrol car.
But setting-up a CNG kit can be hard, and if you do not obtain the required precautions, it can cause accidents. You must take additional care always and safety measures if you possess a CNG vehicle. CNG vehicles may be inexpensive, but they have their disadvantages. CNG is an extremely-combustible gas and even a tiny leakage from the CNG cylinder or fuel line can cause mishaps. That is why the maintenance of a CNG car is important.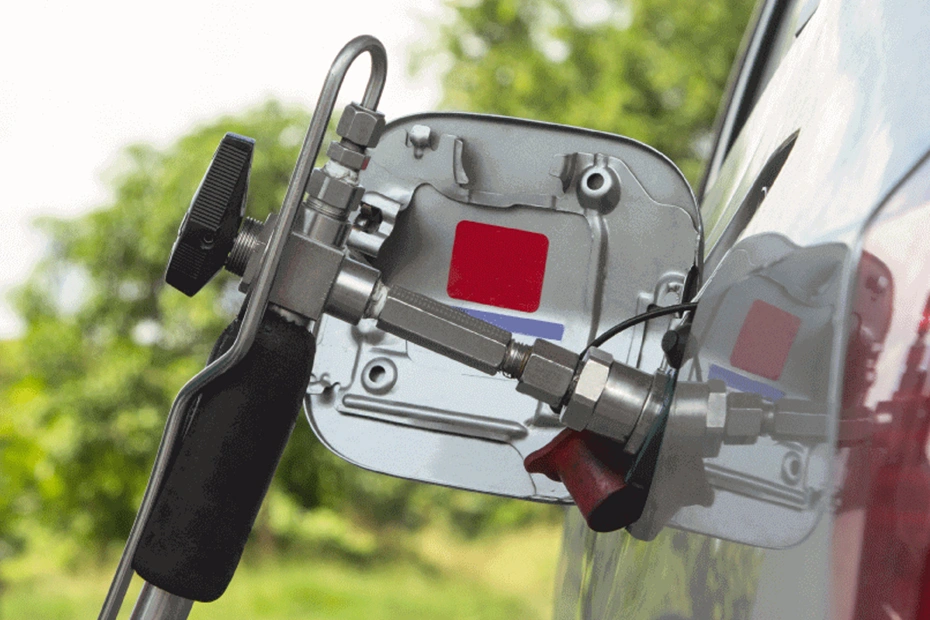 Top Precautions To Take When Using A CNG Car
Stay Away From Poor Quality Accessories
Do not use poor-quality accessories while setting-up a CNG kit. Ensure that the fuel lines and the cylinder are of top-quality and made as per the industry standards. Also, ensure that the CNG kit you purchase is compatible with your car. If the kit is not well-matched with the car or if it is of low quality, there are possibilities of damages or fire to the components of the car.
Avoid Unauthorised CNG Kits
Modern CNG cars include factory-fitted CNG kits, and it is always better to purchase a CNG car with a CNG kit pre-installed by the maker. But most of the people try to change their petrol vehicles to CNG ones, and during this they hire a local mechanic to install CNG kit. Refrain from hiring local mechanics for installation of CNG kits as it may cause damage or leakage to the car mechanicals.
It is crucial as it affects the engine and acceleration. If you do not change the filter, you may experience loss of power because of a congested filter. When you service the CNG car, check the filter and also check for any leaks in the fuel lines.
You should not use the car heater for a very long time and carry highly combustible materials in a CNG car. Bursting crackers near a CNG car can be hazardous. Any harm to the CNG vehicle because of your carelessness can cost you greatly as the insurer may decline the car insurance claim.
Do Not Begin The Car In CNG Mode
Never on a CNG-powered vehicle in CNG mode. Make sure to on the car in petrol mode until the engine warms up. Drive for a km and then change to CNG fuel. For a better engine life, you must always heat up the engine on petrol mode.
Never Smoke In The Vehicle
When driving a CNG vehicle, you must not smoke in it. Smoking in the car can be hazardous as it can cause a fire, and with a CNG cylinder in the rear of the vehicle, the results may be fatal.
Must Check
Car Insurance Companies List In India 2021
Also, Read
Ways to Check Whether your Car Insurance Policy is Real
Tips to Purchase a Car Insurance for the First Time
Conclusion
By following the above-mentioned points, you can be rest assured that your CNG vehicle will work optimally through its life. And you can also avoid any unfortunate incidents in the future.
Disclaimer: This article is issued in the general public interest and meant for general information purposes only. Readers are advised not to rely on the contents of the article as conclusive in nature and should research further or consult an expert in this regard.