Top 4 Reselling Bikes In India
Updated On Jan 25, 2022
Purchasing a bike in India is a prudent investment that saves time and money. Here are 4 reselling bikes in India you must consider.
Table of Contents
Despite a general slump in the economy, the two-wheeler industry has continually done well. The two-wheeler sector in India was growing at a rate of 5% year on year at the beginning of 2021. The price, performance, and size of the motorcycles are all factors that contribute to the two-wheeler industry's persistent outperformance. Even those who possess a car choose to ride a bike because of the ease with which they can navigate India's congested highways. You should, however, purchase two-wheeler insurance to protect yourself financially in the event of an accident. Furthermore, in India, obtaining online bike insurance is required, and anyone caught driving without it gets fined.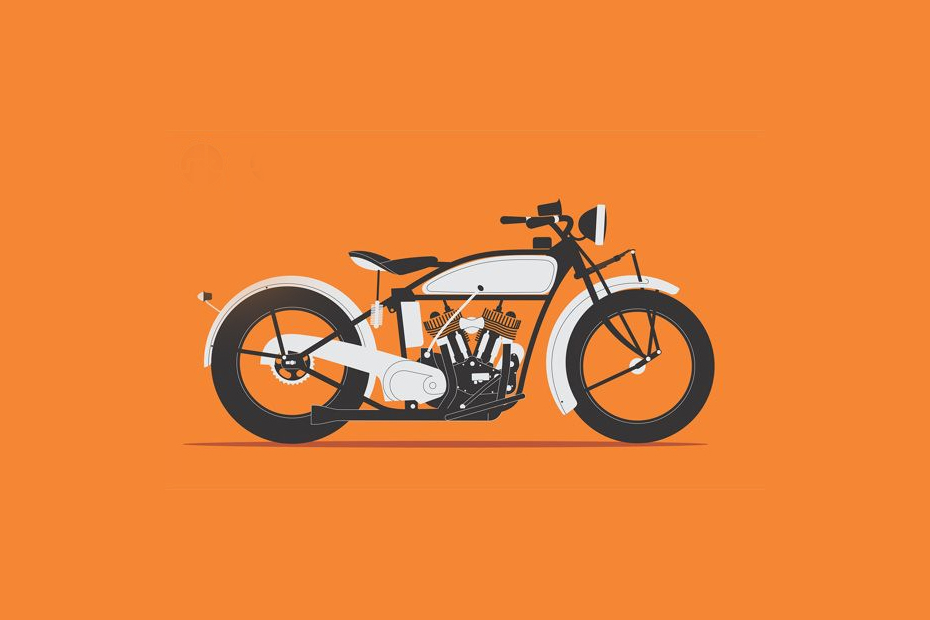 India's Top 5 Reselling Bikes
India's Top Five Best-Selling Bikes:
The Hero Splendor is India's best-selling two-wheeler. The Hero Splendor, which was produced by Hero MotoCorp, had sold over 2 lakh units as of January 2021. The Hero Splendor bike has sold just over two million units in the current fiscal year (FY2021). Affordability and performance are two factors that contribute to Hero Splendor's popularity. There are three distinct versions of the bike. Splendor Plus is the most economical variant, with a starting price of 59,600. Even the most costly version of the bike costs 67,100 rupees, which is rather reasonable when compared to other two-wheelers in India. India's first BS-VI-certified two-wheeler is the Hero Splendor. The bike comes equipped with a 113.2cc single-cylinder fuel-injected engine, start-stop technology, and front disc and rear drum brakes.
Another Hero MotoCorp two-wheeler, the Hero HF Deluxe, has routinely ranked second among India's best-selling two-wheelers. The Hero HF Deluxe (even in its updated BS-VI model) is a favorite commuting bike for millions of Indians, thanks to its 97.2cc engine, innovative programmed fuel injection system, and front and rear disc brakes. The bike has an 83 km/l mileage and is priced between $53,000 and $62,500. (ex-showroom Delhi). The business says that the bike has a 9 percent increase in fuel efficiency and performance, as well as a 6 percent increase in acceleration.
Pulsar is a brand name that has become nearly synonymous with motorcycles. The Bajaj Pulsar is available in 10 different variants from Bajaj. The Pulsar cycle has carved out a new category in the Indian two-wheeler market — Sports Bikes – since its beginnings. The bike features a 125-220cc engine, front and rear disc brakes, tubeless tires, and nitrox mono-shock suspension, among other features. The Bajaj Pulsar also has fuel-injection systems, a DTS-I engine, projector headlights, and ABS, among other features. There are now seven Pulsar versions available, with a starting price of $66,586.
Hero Passion is another Hero MotoCorp bike that has made it into the top 10 best-selling bikes in India. Hero has released various versions of the Passion bike throughout the years, the most recent of which is the Hero Passion Pro. The all-new bike is powered by a BS-VI fuel injection engine. The bike has outstanding mileage (60 km/l) and modern features including the breakthrough i3S technology, which focuses on exact fuel economy and saves petrol by halting the engine while it is idle. The bike has a powerful 113cc engine and comes in six distinct colors and four different variations. The base model costs 72,175, while the top model costs 73,300.
Take Away
Don't forget to purchase comprehensive two-wheeler insurance to protect yourself and your bike. In India, it is illegal to ride a motorcycle without having insurance. A two-wheeler insurance coverage is a safe financial barrier against unanticipated occurrences on the road, in addition to being a legal need. Your online motorbike insurance will cover you financially in the event of an accident, theft, or natural disaster. Choose from any of India's best-selling motorcycles, but don't forget to acquire adequate two-wheeler insurance.
Also read - Know How To Get Duplicate RC Online And Offline

Two Wheeler Anti Locking Braking System And Some Important Factors
Disclaimer: This article is issued in the general public interest and meant for general information purposes only. Readers are advised not to rely on the contents of the article as conclusive in nature and should research further or consult an expert in this regard.