How To Ride A Bike Safely?
Published On Mar 21, 2021, Updated On Jun 29, 2021
Two-wheelers on the road are often scolded by four wheeler drivers every day because they always seem to cut ahead, riding on the pavements and getting home so much faster, which often leads to accidents. Learn how to ride a bike safely.
Table of Contents
Two-wheelers are more prone to accidents than four-wheelers due to their inherent structural and design features. However, you can ride a bike safely if you practice some measures. In this article, we have listed such measures which can help you ride a bike safely and reduce the risk of road accidents.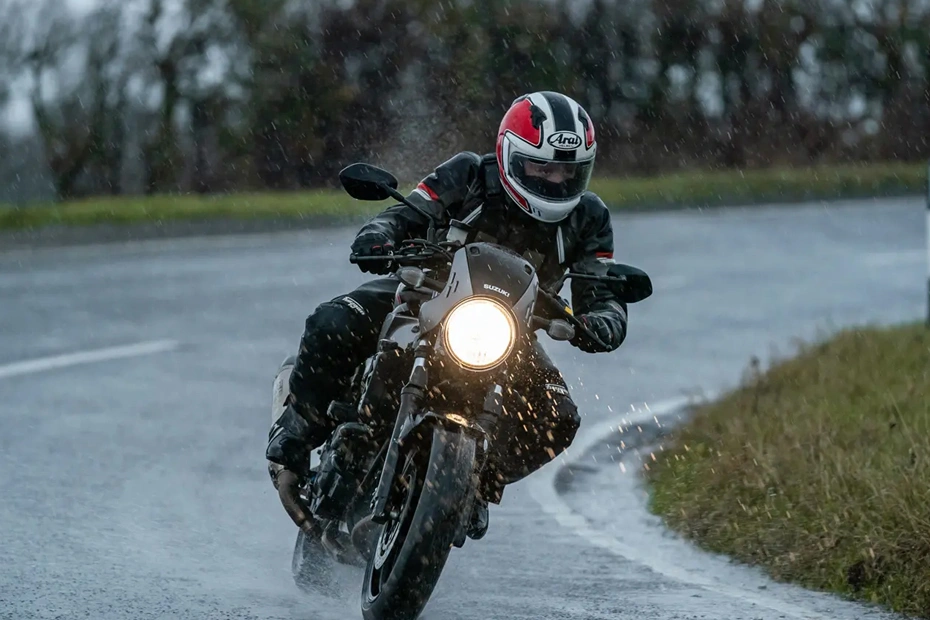 How To Ride A Bike Safely?
Here are some basic facts and rules for such harsh riding two-wheeler drivers that they should follow.
Always wear a helmet. A lot of accident deaths happen because of injuries to the top. You must get yourself a durable helmet that covers the jaws. Some folks wear a helmet simply to avoid being punished by cops, however, keep in mind that you simply wear a helmet for yourself. Secure the strap around your jaw. If you have riders, get an additional helmet. Their safety is in your hands. Be accountable. If the climate permits, it's a decent plan to wear a jacket, boots and gloves as they'll defend you against bruises and minor injuries just in case of a fall.
Wearing either reflective bands over your helmet or a helmet that's of bright color. additionally, place reflective bands on the edges and back of your 2 wheeler.
Make sure that you simply keep one's distance from the blind spots of vehicles, trucks and buses particularly.
Maintain a Secure Distance From Vehicles
Never stop right behind or sooner than a vehicle. certify you have got enough area to maneuver around. Avoid weaving in and out of traffic. Keep a distance whereas passing position or moving vehicles or whereas passing different vehicles on the road. Whether you're passing a moving, or perhaps a position vehicle, certify that you simply leave lots of areas. Don't try to cut ahead once there's some area between 2 vehicles. That's for avoiding collisions. Be respectful.
Look Out For Obstacles And Road Hazards
Garbage piles, speed breakers, oil spills, Pot-holes, railway crossings, dirt roads, stray animals among others will all cause a significant threat if we have a tendency to don't seem to be careful.
By having it serviceable often. additionally, try to check for yourself before every ride. Look out for the condition of the brakes, atmospheric pressure, tyre condition, horn, clutch, lights, suspension, etc. If your bike is in fitness, it will increase fuel potency and reduce risks of accidents. Make sure you follow all traffic rules. Signal your intentions well ahead and clearly, thus riders around you recognize your next move. Don't press the brakes and switch short.
Remember that your bike won't stop as presently as you press the brakes. This distance will increase because the speed will increase. Take necessary steps. Slow down and stop at each junction. You can't predict wherever and once vehicles can come back, despite how empty the roads could seem or however late within the night it's. Never overtake on Junctions, Bridges, faculty Zones, the crossover also as places marked with yellow lines. Never overtake from the left.
There are certain documents you must have while riding. These are your driving licence, bike insurance, PUC certificate and registration certificate. All these documents are mandatory while on road and in the absence of the documents, you will be penalized.
Conclusion
An expressway is a roadway that allows vehicles to travel at high speed. Drivers who habitually ignore precautions and violate traffic rules cause major accidents. We urge you to observe all traffic rules and help make expressway driving safer.
Disclaimer: This article is issued in the general public interest and meant for general information purposes only. Readers are advised not to rely on the contents of the article as conclusive in nature and should research further or consult an expert in this regard.