Benefits Of Purchasing a Bike Insurance Plan From Navi General Insurance
Published On Oct 01, 2021
There are many benefits of purchasing insurance for your two-wheeler. Go through this article to know about the benefits of purchasing bike insurance.
Table of Contents
Providing coverage in the case of an unexpected occurrence, the two-wheeler insurance plan offered by Navi General Insurance provides complete protection to the covered bike. While riding on the road, you may come into contact with a variety of hazards, both natural and man-made, which may cause significant damage to your bike, the restoration of which may put a significant dent in your wallet. The Navi Two-wheeler Insurance Plan, on the other hand, will provide you with full financial protection in the event of an accident.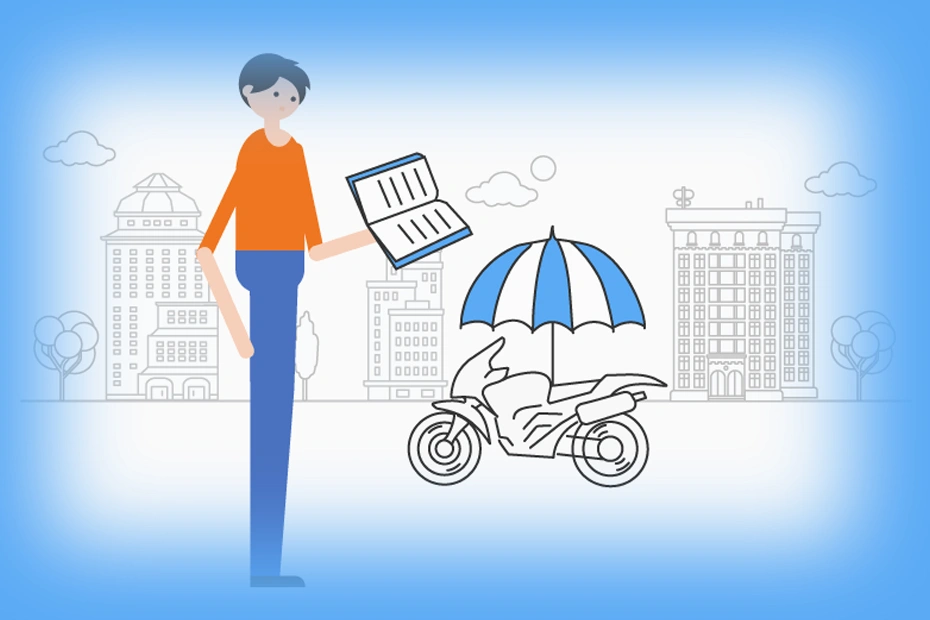 Benefits Of Purchasing a Bike Insurance Plan From Navi General Insurance
Insurers at Navi Two-Wheeler Insurance have created policies tailored to the unique demands of each kind of person while also considering their requirements. Every element included in the bike insurance plan is intended to improve the overall safety of the policyholder and the covered bike as a result.
In the following sections, you will find a list of some of the essential features and advantages provided by the Navi Two-wheeler insurance plan-
These bike insurance policies may be bought quickly and online. The insurance business provides guidelines in a digital format, allowing prospective customers to do everything from policy purchase to renewal at their convenience and from any location.
Navi bike insurance policies are reasonably priced, with essential coverage available for Rs 586.
If the policyholder chooses to purchase their insurance via the internet, there is no requirement for written documentation.
Bike self-inspection may be completed in real-time over the internet.
With the assistance of add-ons, bike insurance policies may be tailored to meet the policyholder's specific needs and financial constraints. The insurance business offers more than 12 add-ons that may be purchased to supplement the plan's coverage.
The policyholder benefits from a hassle-free claim settlement process via the use of over 900 network garages located across the country.
When renewing their bike insurance policy with Navi General Insurance, the policyholder has the option of transferring any accumulated No Claim Bonus.
You may also like to read: Bharti AXA Two Wheeler Insurance: Claim & Renewal Process
Various Types of Navigation Bike Insurance Plans
When it comes to choosing a Navi Two-wheeler insurance plan, policy purchasers have the following options-
Insurance Against Third-Party Liability
A third-party liability insurance policy is required under the Indian Motor Tariff Act to drive on the country's highways lawfully, and it is strongly recommended. In this kind of bike insurance coverage, the policyholder is provided with protection against legal obligations resulting from property damage, third-party injury, or death resulting from an accident involving the covered automobile. In India, India's Insurance Regulatory and Development Authority determines the amount of premium to be paid towards this insurance plan, which is the most basic of all (IRDAI).
Insurance Coverage For The Whole Family
Even though it is not required to buy this kind of bike insurance plan for your two-wheeler, it is highly recommended since it provides the policyholder with comprehensive coverage. Comprehensive insurance coverage protects the policyholder against third-party obligations and their losses and damages. As a result, by purchasing this coverage, you fulfill your legal requirements and ensure your car is against damage.
Take Away
While deciding on a bike insurance plan for your vehicle, keep in mind that Navi General Insurance offers the most comprehensive two-wheeler insurance coverage available. You may refer to the reasons listed above for a more in-depth explanation of why it is worthwhile to purchase an insurance plan from Navi General.
Also Read:
How To Renew Bike Insurance Online?
Disclaimer: This article is issued in the general public interest and meant for general information purposes only. Readers are advised not to rely on the contents of the article as conclusive in nature and should research further or consult an expert in this regard.