Why Should You Select Bright Colored Helmets While Riding A Bike?
Published On Jun 04, 2021, Updated On Jul 23, 2021
Read this article to understand why it is advised to select bright colored helmets and also points you should consider while purchasing a helmet.
Table of Contents
Wearing helmets while riding a bike is mandatory in India to ride your bike legally on the road. Helmets are not just for the sake of law but mainly to protect yourself in case of any accidents. In spite of specific guidelines mentioned in the law, most people do not consider these key points while purchasing a helmet. Read this article to understand why you need to pick the right helmet.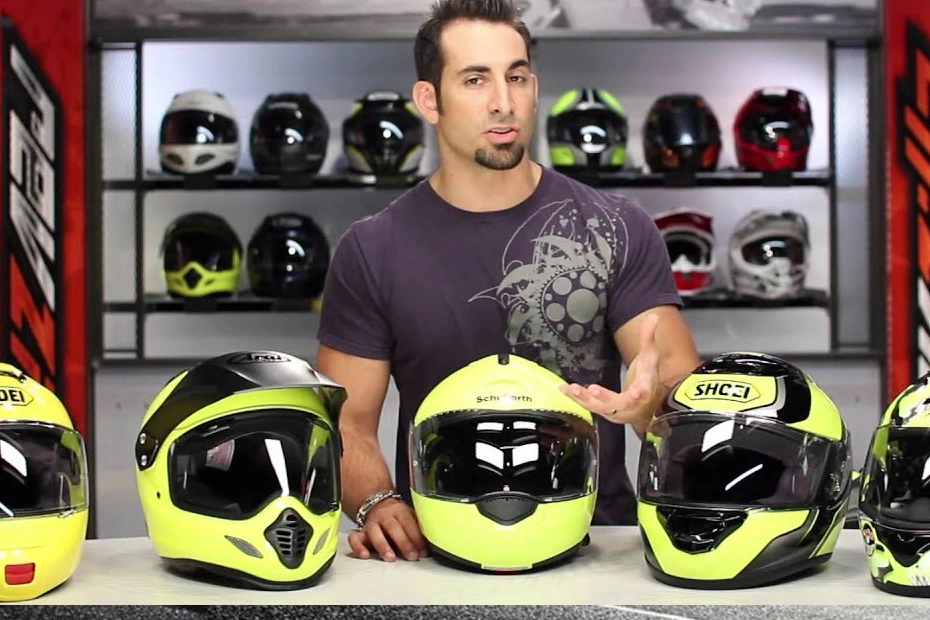 Why Pick Bright Colored Helmets For Bikes?
Helmets are one of the most vital safety gears for all bike riders. Wearing this helps you to avoid any serious injury to your head in case of any accident. Most people wear a helmet only to avoid being pulled over by the traffic police. But, it is highly important to purchase a helmet that offers you maximum protection.
It is advised to pick a helmet that is of a bright color and provides coverage in all angles when you wear it. This is mainly because bright colors tend to be more visible at both daylight and night time when you are riding your bike. The increase in traffic tends to reduce the visibility of roads and vehicles. Being camouflaged in the traffic makes you vulnerable to being involved in an accident. Your head is one of the most vital organs in your body. Therefore, it is very important to take all the necessary measures to protect your head from any casualty caused by an unforeseen accident.
If you wear a bright colored helmet while riding your bike, you are more likely visible to the others on the road. This is mainly because bright colors tend to reflect more light making the materials be more visible. Thus, wearing a bright helmet decreases the chances of you being involved in any accident.
On the contrary, it is equally important to purchase a helmet that covers your head securely. Helmets that have cushioning inside are more recommended as they will provide a soft surface for your head in case of a collision and save you from any possible head injury. Wearing cap-type helmets may sometimes cause more injury than riding without a helmet. This is mainly because of the lack of cushioning and improper coverage. Therefore, make sure that you check your helmet properly before purchasing it.
Points To Consider While Purchasing A Bike Helmet
It is always better to purchase your helmet offline from a store. This is mainly because you will be able to check the quality of the helmet along with its other features. You can consider the following points while purchasing a helmet-
Coverage

: Your helmet is supposed to cover your head and face completely when you put it on. This coverage will protect your head from any damage caused due to an accident.

Thickness

: When you purchase a helmet, make sure it is thick and has soft cushions inside. This cushioning will provide you comfort and also absorb any impact upon collision.

Price

: It is advised to purchase a helmet which is affordable. Having a helmet is mainly to protect your head from any damage. You will have to replace your helmet every once in a while to get the best protection.

Ventilation And Comfort

: Most of all, the helmet you pick should fit you properly and be comfortable. Make sure it has good ventilation and audibility.
Take Away
The increase in the number of vehicles on the road has largely increased the probability of being involved in accidents. Thus, it has become imperative to wear a helmet while riding a bike to avoid any serious head injury. Make sure to purchase an appropriate bike insurance policy and pick a helmet which complies with the above mentioned points and ride safely.
Also read
Guide To Buy The Best Helmet For Your Bike Or Two-Wheeler
What You Should Know About Maintaining Your Bike Helmet?
Disclaimer: This article is issued in the general public interest and meant for general information purposes only. Readers are advised not to rely on the contents of the article as conclusive in nature and should research further or consult an expert in this regard.