Tips to Increase the Life of Two-Wheeler Vehicles
Updated On Aug 27, 2021
Read to know the tips to extend the life of your two-wheeler vehicle.
Table of Contents
No matter whether you own a new or old bike, you should remember that they are machines that will face wear and tear. Although we all know that bikes will not last for a lifetime, you can certainly increase their life to some extent. Let's discuss some tips that can extend your bike's life by a few years.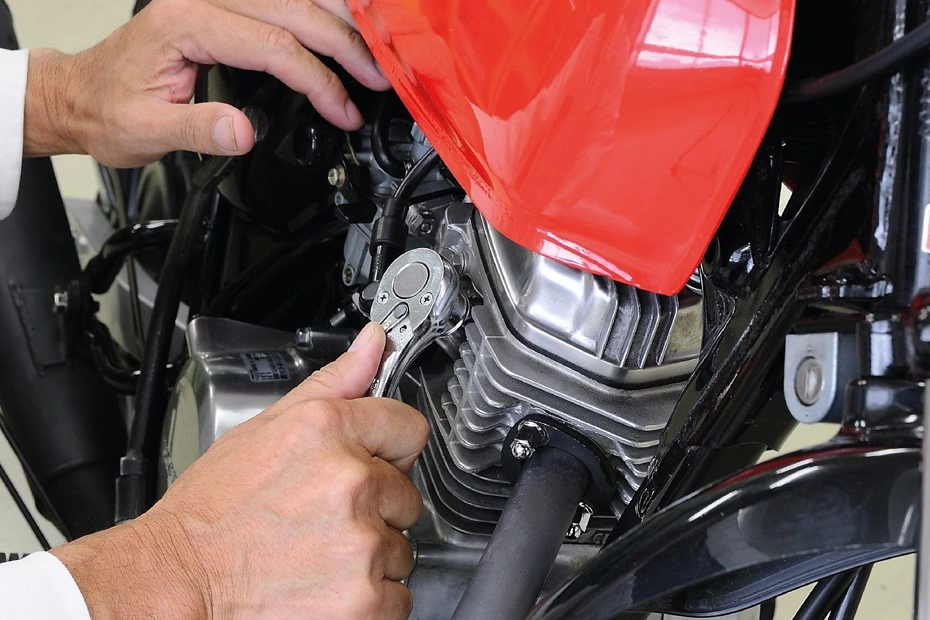 Tips to Enhance The Life of Your Bike
Follow the below-given tips that can ensure the longevity of your two-wheeler vehicle:
1. Regular Servicing
Like to keep ourselves in shape, humans require regular exercising, similarly, regular servicing helps the bike to keep performing in the best manner. However, the frequency of servicing depends upon the age and usage of the bike which can be figured out by a mechanic. Also, try to take care of it by changing the engine oil, chain lubrication, checking tyres, brakes, indicator, headlights, and wiring, etc. Ensure only branded and reliable products are used in the service or repair of your bike.
2. Top-quality Riding
The rash driving hampers the body and performance of your bike in the long run. Ideally, the pressing of clutch and switching of gears are to be synchronised and the speed of the bike must also match the gear in which it is running as the mismatch between pace and gear puts additional load on the engine. The occurrence of such tricks on a regular basis can be problematic for your bike, hence, should be avoided.
Also Read:- Factors That Decide Bike Insurance Premium
3. Manage Workload
You should understand the capacity of your two-wheeler and should not push it to work beyond its capacity. By putting the additional workload on any bike or scooter can affect its performance. If you make your normal bike travel for long distances with heavyweight on, it will break down sooner than you think. Hence, its workload should be managed, otherwise, you will have to invest more in its maintenance and failing to do so will result in its breakdown.
4. Keep Your Bike Clean
Maintaining the basic hygiene of your bike is a must for its long life. You should wipe your bike with a cloth using soap water on a regular basis. Bikes ride on muddy tracks and many similar surfaces, hence, you may have to put in extra effort to clean its lower part. Dirt can impact the working of your bike's engine and can spoil its appearance as well. A dirty bike is likely to suffer different problems which ultimately curbs its life.
5. Be Proactive
You should become proactive and try to solve your bike's minor issues right away you find them before they become a problem. If you feel anything wrong with your bike, you should immediately take it to a garage and get it checked. Delaying the visit can enhance the problem. Also, understand the potential of your bike and based on it make any modifications to it.
You may also like to read:- How To Get A Duplicate Copy of New India Bike Insurance Documents?
Disclaimer: This article is issued in the general public interest and meant for general information purposes only. Readers are advised not to rely on the contents of the article as conclusive in nature and should research further or consult an expert in this regard.