Tips to Choose the Best Motorcycle Gear
Updated On Aug 02, 2022
Tips to Choose the Best Motorcycle Gear
Table of Contents
This insurance policy covers both third-party responsibility and bike damages and losses, the Comprehensive Insurance Plan which makes it an ideal two-wheeler insurance policy for city riders. You may also add helpful add-on covers to your core plan to complement its coverage. For example, the Roadside Assistance Cover provides emergency coverage in the case of a flat tire, towing, or other similar emergencies.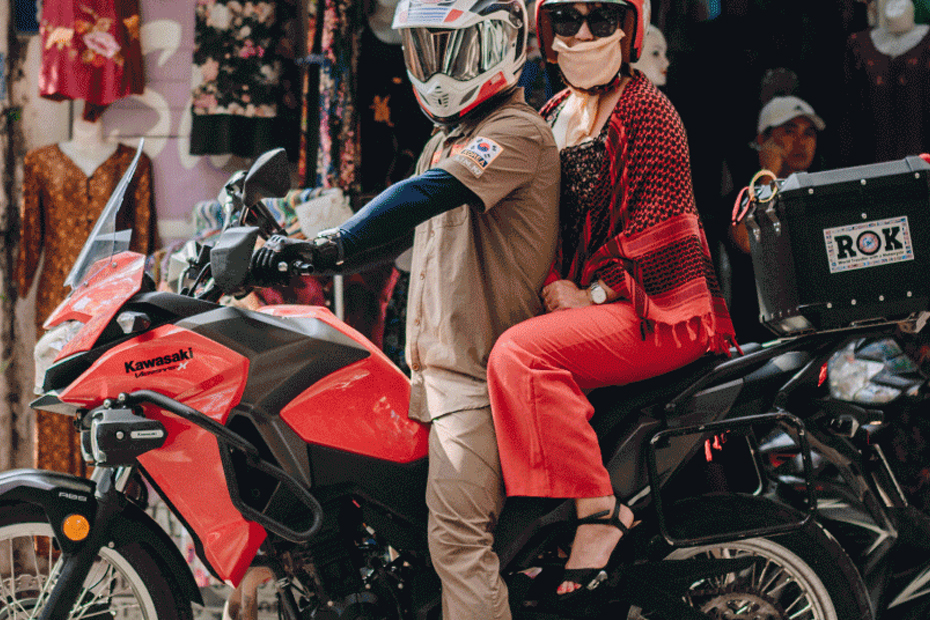 How Can City Riders Get the Best Bike Insurance?
Here's how to acquire the finest city rider two-wheeler insurance:
Recognize the Need for Coverage
Before you begin the process of purchasing motorbike insurance, it is vital that you understand your needs. Depending on the coverage, the two most prevalent types of bike insurance are the Third-Party Liability Plan and Comprehensive Plan. While the first is needed by law, the second offers a wider range of benefits since it covers both third-party and own-damage responsibility. Because it provides the most coverage, the Comprehensive Bike Insurance Plan is the ideal option for your bike.
IDV Expertise (Insured Declared Value)
The market value of your motorbike or two-wheeler is referred to as the IDV. In the case of a theft or total loss of your automobile, your insurance will refund the IDV after subtracting the deductibles. Two-wheelers lose value over time due to regular wear and tear. As depreciation grows, the IDV decreases, resulting in a cheaper premium year after year. The amount insured, commonly known as the IDV, is an essential factor in determining the cost of your vehicle's insurance. As a result, you must select the appropriate IDV for the greatest bike insurance coverage.
Cubic Capacity of Your Bicycle (CC)
When it comes to determining insurance costs, the cubic capacity of your motorcycle's engine is crucial. The greater the bike's cubic capacity, the higher the cost of bike insurance. The Insurance Regulatory and Development Authority of India (IRDAI) determines the cost of third-party insurance based on the vehicle's engine cubic capacity. Own Damage insurance premiums, on the other hand, are established by the insurer. Knowing how big your bike's engine is might help you figure out how much it will cost to insure it in both situations.
Consider Adding Add-Ons to your Strategy to Improve It
Consider adding add-on covers to your core plan to provide more comprehensive and well-balanced coverage for your motorbike. While the Comprehensive Insurance Plan covers third-party responsibility and bike damage, it does have certain limits. Personal items like helmets, for example, are not covered. To compensate for the scarcity, you can purchase add-ons.
Consider a Few Alternatives
Using the internet, you may compare several types of bike insurance coverage for your automobile. Look for features, exclusions, coverage, premium amount, and other factors when choosing the best bike insurance plan for your automobile. By comparing several options, you can make the best decision for safeguarding your bike at an affordable cost.
Look for Multi-Year Savings & Deals
Look for two-wheeler insurance discounts. Choose a plan that gives you the most bang for your buck while yet providing adequate coverage, sum insured, services, inclusions, and exclusions. Multi-year plans can help you save money while also assuring that you are insured, in addition to discounts. This way, you'll get more comprehensive coverage at a lower price.
Take Away
It may be tough because of the strong traffic and the frequently chaotic nature of city riding. The risk of unintended damage may be higher in metropolitan areas. If you're looking for the best bike insurance for city riders, seek a plan that offers a wide choice of coverage, quick claim settlements, quick renewals, and paperless transactions.
Also Read:
Suggestions for Improving Bicycle Efficiency
Why And How Are Two-wheeler Insurance Background Checks Conducted In India?