Know the reasons to choose Navi two-wheeler insurance
Published On Nov 09, 2021 11:00 AM By InsuranceDekho
Purchasing insurance for your bike is mandatory as it helps you financially in case of an accident. Read this article to know the reasons to choose Navi two-wheeler insurance.
Table of Contents
A two-wheeler insurance coverage provides a sense of security, much like riding a bike provides a sensation of independence. It gives you complete peace of mind by protecting your bike against damage caused by road hazards, theft, natural disasters, and man-made tragedies. So obtain your two-wheeler insurance right away and ride with the peace of mind that you're fully protected.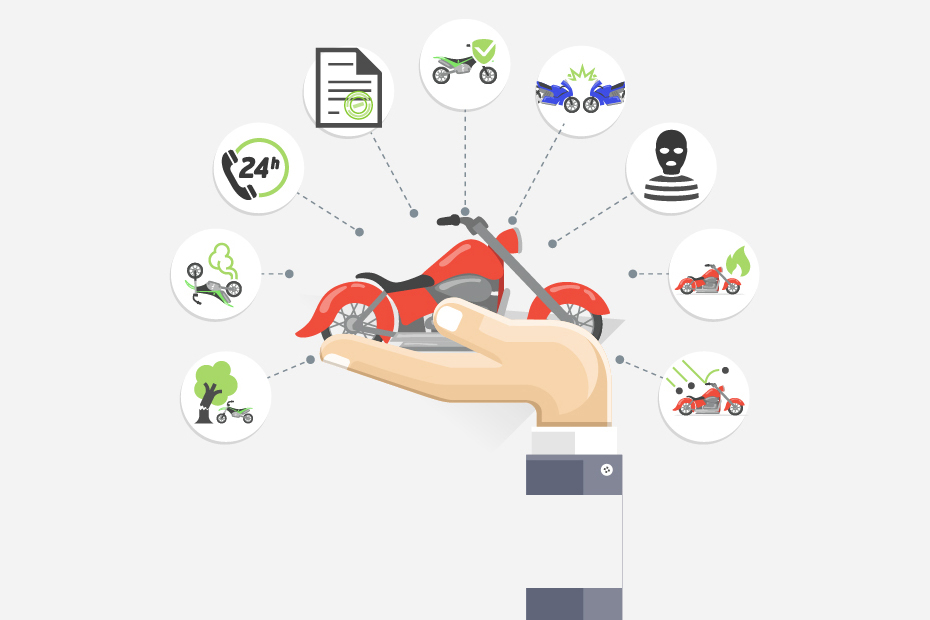 Know The Reasons to Choose Navi Two-wheeler Insurance
Navi General Insurance's two-wheeler insurance packages can be customized to match your specific requirements. Select from a variety of add-ons to create a plan that meets your needs. The following are some of the advantages of buying bike insurance from Navi General Insurance:
Insurance Company Is Reputable And Legitimate
It is vital to check the legality of the insurer before getting bike insurance. When you get insurance from a reliable organization, you know you can count on them in the event of an accident or other unforeseen event that damages your bike. In FY20, Navi General bike Insurance had a CSR (Claim Settlement Ratio) of 76.20 percent.
Premium at an Affordable Price
When looking for bike insurance, it's important to look for the greatest coverage, but it's also important to pick a policy that you can afford. While having the most coverage is expensive, you may save money on your bike insurance by taking advantage of discounts like the No Claim Bonus. Navi General Insurance offers a single-year "safe option" package at Rs. 548, which covers single-year complete insurance coverage.
Cashless Facility
This is one of the most useful services provided by any insurance company, and it is something you should think about when comparing bike insurance coverage. This policy enables you to get your bike repaired at one of the insurance company's network garages without having to pay for it. Because the bike insurance provider will inspect and pay for the repairs immediately, it's simple and quick. Navi General Insurance offers a network of over 1,100 garages, allowing you to resolve your claim without having to pay any money.
Additional Covers
It's difficult to get the full coverage you need for your bike with a basic bike insurance policy. You can personalize your bike insurance policy to match your individual needs by adding additional coverage to your standard policy. You can pick from 12 extra covers at Navi General Insurance to supplement and increase the coverage of your bike insurance policy.
Renewal and Claim Processes Are Simple
When it comes to filing claims, the majority of insurance companies adhere to a set of guidelines. However, certain firms may differ in a few stages. Reading your policy's terms and conditions will give you a clear notion of how to submit a claim. The procedure for making a claim should be easy and straightforward. In the case of a disaster, this will relieve the strain on your shoulders. Thanks to technological advancements, purchasing, renewing, and claiming bike insurance has never been easier. You can renew and claim your bike insurance online with Navi General Insurance.
Take Away
It is a legal requirement to have bike insurance. However, having adequate coverage when riding your bike is more crucial. Before you ride your bike, be sure you have bike insurance to avoid hefty repair costs and legal complications. As a result, compare policies before purchasing one and ride cautiously.
Also Read:
Everything you need to know about Reliance General Bike Insurance
Benefits of applying for Two Wheeler insurance at Edelweiss
Disclaimer: This article is issued in the general public interest and meant for general information purposes only. Readers are advised not to rely on the contents of the article as conclusive in nature and should research further or consult an expert in this regard.