Is Bike Insurance Compulsory For 5 Years?
Published On Aug 23, 2022 11:00 AM By InsuranceDekho
Is Bike Insurance Compulsory For 5 Years?
Table of Contents
The supreme insurance regulator, IRDAI, occasionally modifies the laws and regulations governing vehicle insurance in response to evolving requirements, the large percentage of two-wheelers on the roads, and mounting accident and uninsured bike cases.
Even if you are aware that bike insurance is required, you might not be up to speed on the most recent information on getting two-wheeler insurance. When you go to get bike insurance, one of the topics that will be discussed is long-term 5 year coverage. To know more about the compulsion of bike insurance, read on.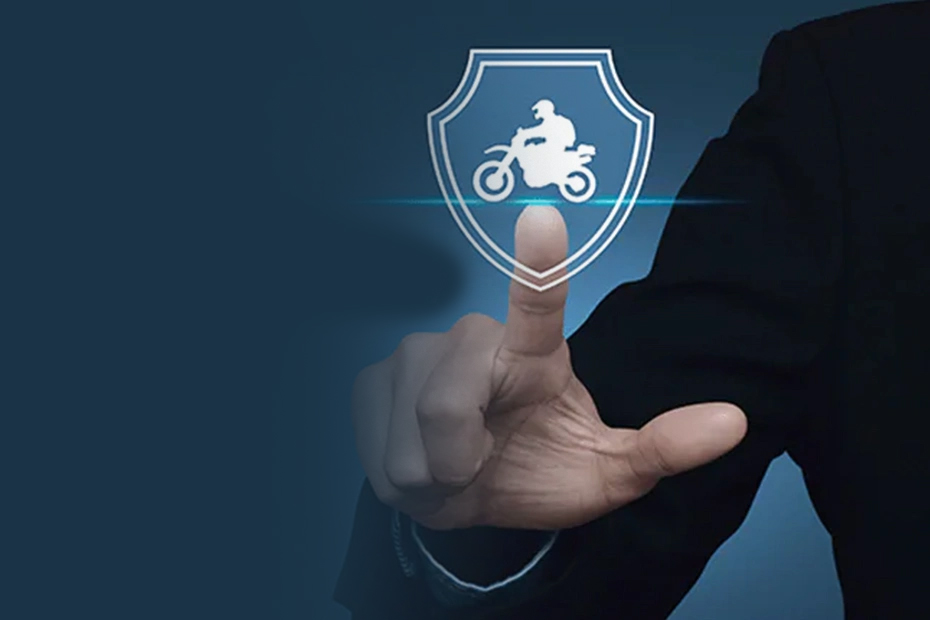 What Is The Working Of The Bike Insurance 5 Year Policy?
IRDAI has made it essential for those new two-wheelers to be provided a 5-year insurance cover as a result of a Supreme Court decision from September 2018. This has been done to guarantee that the greatest number of two-wheelers are insured while also reducing the likelihood of policies that have expired or have lapsed and uninsured cars.
Keep in mind that only third-party (TP) bike insurance policies must have a 5-year coverage requirement. According to the Motor Cars Act of 1988, all vehicles must have third-party insurance.
You must get a 5-year insurance coverage if you recently purchased a brand-new scooter or bike and chose to purchase basic third-party bike insurance. However, if you decide to buy comprehensive two-wheeler insurance with their new bike, the duration of your coverage would be 3 years rather than 5 years.
What Effect Does Purchasing Long-Term Two-Wheeler Insurance Have?
Having a 5 year or long-term two-wheeler insurance cover might offer several benefits from the policyholder's standpoint as well. Following are the benefits of buying a long-term insurance -
Premium Savings -

You will save money on the premium since a 5-year 2-wheeler insurance coverage just requires a single payment of the premium for its 5-year period of validity. You are protected from yearly premium rate increases because of this lengthy lock-in term. The basic premium for third-party insurance is updated annually by IRDAI. However, you won't be impacted by this yearly price rise while the term of your insurance is still in effect. You essentially save money on the cost of your two-wheeler insurance because of this.
Renewing Coverage -

You don't need to worry about having to update your two-wheeler insurance each year because your long-term coverage will be good for a duration of five years. This reduces your chance of getting detected while driving your two-wheeler with expired bike insurance or of having to pay out of pocket for repairs or replacement components to remedy losses to the bike in an accident because you don't have active insurance coverage. You may be confident in all these areas, including yearly renewal, third-party liability, and financial security for damages to your bike, for the whole five years, by paying a one-time charge.
NCB Savings -

No Claim Bonus, or NCB, is a reward you receive if you don't file a claim while your bike insurance policy is in effect. For each year without a claim, you receive a discount on the premium for the next year at renewal time. The normal rule for a typical one-year auto insurance policy is that when you file even one claim during the policy period, you completely forfeit the NCB. The NCB does not, however, become null and void in bike insurance coverage with a 5-year duration. You still receive the benefits of the No Claim Bonus since it only decreases to the prior percentage slab.

Reimbursement -

A 5-year long-term two-wheeler insurance coverage assures that you do not lose your full premium in the event of cancellation, just as you do not lose your entire NCB when filing a claim. If you cancel your long-term two-wheeler insurance policy for a justifiable cause (total loss or theft), you will get a partial reimbursement of the premium you paid for the remaining years of your policy or the unused portion of the term.
Endnotes
In conclusion, while the need of a 5-year term for new bike insurance plans may require some getting used to, it is unquestionably a well-considered decision that will have numerous advantages for the policyholder. Consult your insurance company about the specifics.
Also read: How No Claim Bonus Is Calculated In Motor Insurance?