Common Bike Problems That Can Result Into Brake Failure and Their Solutions
Published On Aug 20, 2021 12:00 PM By InsuranceDekho
Brake failure in motorcycles can prove fatal. This article lists common reasons that lead to bike brake failure and their solutions.
Table of Contents
Every bike component plays an important part in making it run properly as even a small element can lead to bike issues. On this note, one of the commonly used components of a two-wheeler is the brake. The brakes are used to lower the speed or stop your bike or scooter whenever needed. Therefore, it is crucial to get them checked on a regular basis as their conditions may change with temperature, operating habits, through the effects of interconnected components, and so on. The brake-related issues can be solved easily by getting the faulty components repaired or replaced.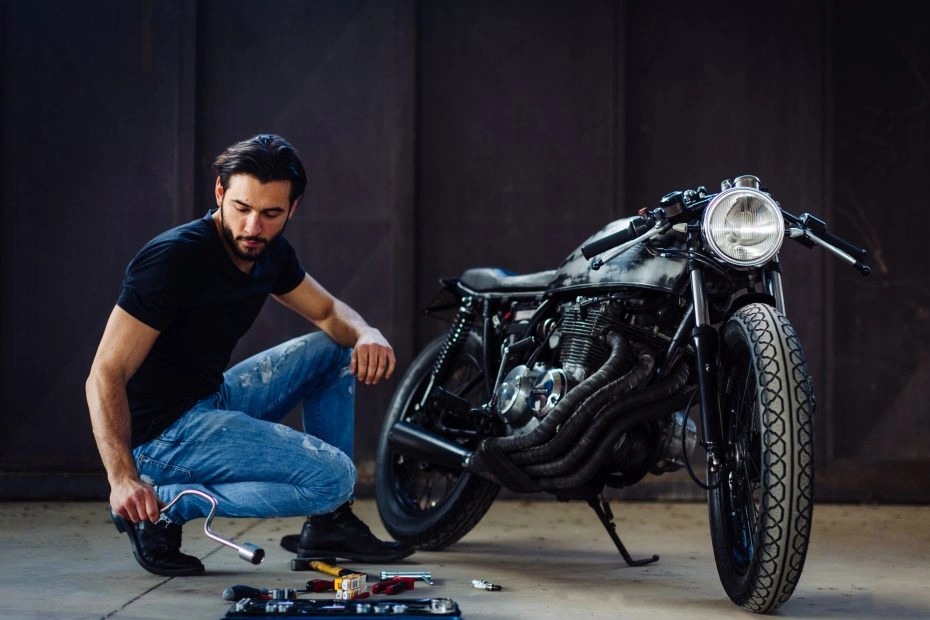 Common Two-Wheeler Brake Related Problems and Their Solutions
Here are some two-wheeler bike problems which can lead to brake failure and their solutions:
1. Misalignment of Master Cylinder
The master cylinder is an important component of the braking system. If it gets misaligned, it can lead to inappropriate pressure while pressing the brakes, which can result in brake failure. Also, if the master cylinder's oil seal gets torn due to some wrong alignment, it can result in brake fuel leakage. So, the best solution to such issues is to carefully mount the master cylinder.
2. Inappropriate Bleeding
During the first time installing brakes, you need to undergo bleeding. The word bleeding here refers to the removal of air particles from your bike's internal components. If some air particles remain in the system, they block the air to pass which can lead to the failure of brakes. The solution to this problem is to carefully perform the standard process of bleeding.
3. Leakage of Brake Fluid
When it comes to leakage of brake fluid, it may sound being a trivial issue. But in reality, it can be quite troublesome if happens to erupt frequently. To overcome this problem is to properly tighten the bolts and properly and get the leakage fixed as the earliest. Also, if your bike has inadequate brake fluid, you must ensure that the fluid container is full to avoid brake-related issues.
4. Binding and Overheating
Generally, overheating in bikes is caused by brake binding. However, the binding problem is not always caused due to overheating and can also happen because of the high level of fluid, defective springs, jammed shoes of brake, etc. The solution to these problems could be the removal of excess fluid, replacement of defective springs, lubricating the anchor pins on which brakes jam, etc.
5. Brake Wearing Out and Fading
Brakes do wear out with time that you get to know when the brake pedal sinks more under your foot or hand. The solution to this problem is to get the pads of your brake changed. On the other hand, brake fading occurs if you use brakes roughly with rigorous and frequent brake application. You should slow down your bike and try to use lower gears in such situations as the brake fading goes away with time and its effectiveness is restored once the brake lining cools down.
Also Read:
Purchasing A Used Bike From A Different State? Keep These Things in Mind!
A First-Time Bike Insurance Buyer's Guide
Disclaimer: This article is issued in the general public interest and meant for general information purposes only. Readers are advised not to rely on the contents of the article as conclusive in nature and should research further or consult an expert in this regard.