Checklist For A New Bike Rider
Published On Feb 11, 2022 10:00 AM By InsuranceDekho
Are you a first-time bike rider? You might be wondering what precautions you should take before riding your new two-wheeler on the streets. To discover, keep reading.
Table of Contents
A new bicycle is a source of immense excitement and pride. Learning how to ride a new bike on Indian roads is a crucial stage that many people look forward to. But this comes with a tremendous deal of responsibility. When it comes to riding your bike for the first time after purchasing it, there are a few things to keep in mind.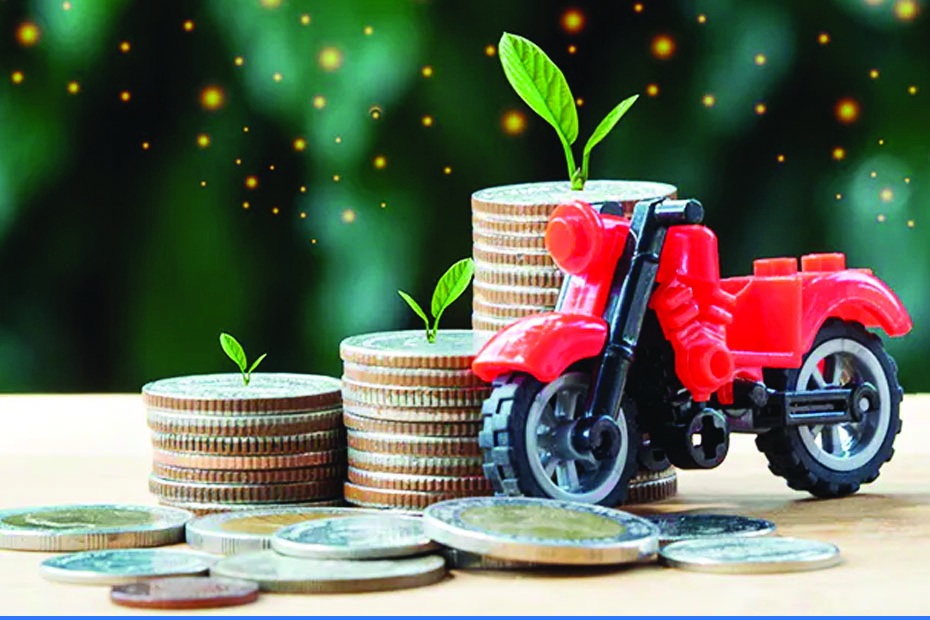 A New Rider's Checklist
As a beginning bike rider, remember the following points:
It is critical that you become acquainted with traffic rules and regulations. Their mission is to maintain order on the highways and provide a safe environment for everyone involved. You should study and respect the traffic regulations to safeguard your personal safety as well as the safety of others on the road, such as pedestrians and those traveling in other cars. Breaking traffic regulations can result in fines or other consequences in addition to putting people in danger. Not only may breaking such restrictions harm you, but it also has the potential to produce a major accident that might injure a large number of others. Road signs and symbols should be known to you, and you should maintain lane discipline and obey traffic signals. This is unavoidable.
As a rookie and inexperienced rider, you must assess your ability and only undertake moves or speeds that you are comfortable with. Flyovers that are difficult to navigate, for example, may not be recommended if you have not spent much time riding a bike. Even experienced drivers are cautioned not to exceed a specific speed restriction on the speedometer. It is your obligation to appropriately assess your riding ability and avoid taking any risks that come with it since this might put you and others in danger.
Understand the Significance of Brakes
The accelerator may appear to be the most thrilling component of the bike, but brakes are just as crucial, especially from a safety standpoint. Learn the importance of brakes and how to apply them appropriately and quickly to guarantee smooth and controlled riding that is safe and does not endanger others. When getting your bike serviced, ensure sure the brakes are given the care they deserve and that their upkeep is not neglected. When speaking with a bike technician about two-wheeler care, new riders may focus on oil changes, chain lubrication, and so on, but brakes are often overlooked. Although brakes appear to be a minor component, there is a lot to consider: brake callipers, brake pads, brake lines, brake rotors, and so on.
It's crucial to understand where and how to park. Try to put your bike somewhere with a roof over it and a cover on it, especially during the rainy season, to protect it from the weather. To secure your bike and save money on your bike insurance premium, don't park on dark, poorly lighted streets, and install an anti-theft device.
Documentation that is Accurate
As a bike owner/rider, it is your obligation to ensure correct paperwork. Documents such as the registration certificate (RC), insurance papers, the PUC (Pollution Under Control Certificate), and others fall under this category.
Take Away
As a novice rider, it is your job to get familiar with these guidelines so that you can drive with extreme safety and care. Otherwise, you may be endangering people's lives. As a new bike owner/rider, it is your obligation to keep all of the above factors in mind. They will assure not just your safety, the safety of your bike, and the safety of others around you, but also that you are a law-abiding citizen.
You may also like to read - How Modifications Affect Your Two Wheeler Insurance Premium?
Disclaimer: This article is issued in the general public interest and meant for general information purposes only. Readers are advised not to rely on the contents of the article as conclusive in nature and should research further or consult an expert in this regard