Claim, renew, manage & more
Login
Germany Travel Insurance
Germany is recognized as the second-most popular country in Europe. Germany has become a popular travel destination because of its fascinating culture, alluring locations, and delectable cuisines. However, while planning a tour to Germany, ensure that you have purchased a valid Germany travel insurance policy to safeguard yourself from any unexpected mishap that may happen during the journey.

Buy Best Travel Insurance Plans for your Overseas Journey from Just ₹552 Onwards*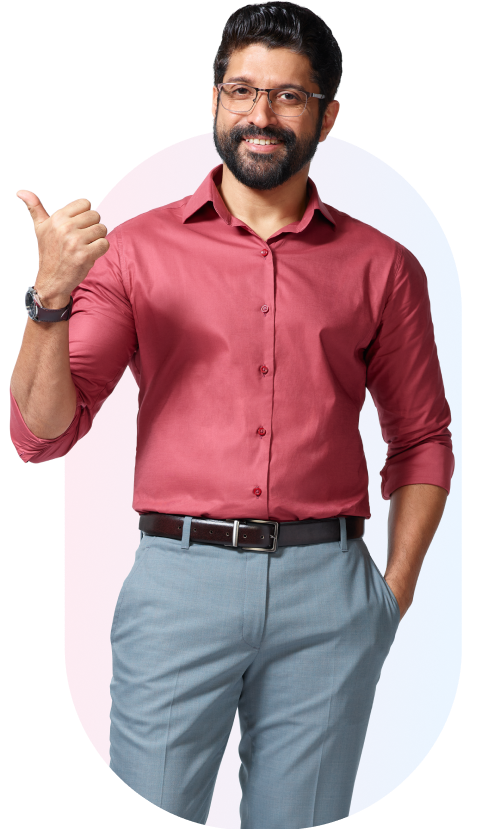 Loss of passport

Emergency Medical cover

Trip delay cover

Loss of baggage cover
*Standard Terms and Conditions Apply.
Key Benefits Of Germany Travel Insurance
Mishaps are uninvited and may also happen while travelling to Germany. Therefore, in such cases, a travel insurance policy will be a saviour. Listed below are some reasons to buy German travel insurance.
Get anytime support from the insurance companies.

Coverage against loss of passport and baggage.

Protection against medical emergencies that may happen while travelling to Germany.

Extend the travel insurance policy whenever required.

Get refunds for trip cancellations and delay in flights.
Inclusions of Germany Travel Insurance
Here are some of the mishaps that are covered by an insurance company.
Coverage for personal accident

Illness or bodily injury happened while travelling

Emergency medical evacuation

Loss of baggage or any other necessary documents such as a passport.

Cashless medical treatment in case the insured gets treatment in the network hospital of the insurance company.
Exclusions Of Germany Travel Insurance
Listed below are some of the mishaps that are not covered by an insurance company's Germany travel insurance policy.
Any pre-existing condition like diabetes or AIDs.

Coverage for medical illnesses, depression, and stress is not given.

Suicide or any self-inflicted injury is not covered.

Damages that occurred due to the war or any other terrorist attack in Germany are not covered.
Tourist Places To Visit in Germany
The beauty of Germany is not limited to festivals and carnivals. However, Germany is popular for its endeavours in castles, cathedrals, and monuments. Listed below are some of the best tourist attractions in Germany.




This castle was built in the 19th century and is located in the town of Fussen. The fun fact is that our childhood love of Disney castles was also inspired by this castle.




This is one of the ancient islands in Berlin, which is located between two rivers. Some of the attractive places nearby include the old museum, built in 1830, the national gallery, and more.




Since 1618, this place has been a global attraction among tourists. Besides enjoying a romantic walk with your partner, you can witness some beautiful places such as the 13th Century Town Hall, St. James Church, and others.




Located near the banks of the Rhine, this cathedral of St. Peter and St. Mary is a breathtaking destination. It was built in the year 1880 and was recognized as a world heritage site in 1996. The place fully embraces Gothic architecture.



Essentials For Indian Citizens Travelling To Germany
While travelling to Germany, it is essential to pack a valid travel insurance policy in your luggage. Besides providing medical coverage, it will keep you covered against any other non-medical emergencies that may happen during the journey. In addition to this, listed below are some of the types of Australian visas for which you can apply and buy an insurance policy, respectively.
Schengen short visa stay

Schengen airport transit visa stay

Student visa

Employment visa

Family reunion visa

Speciality cook visa

Job-seeker visa

Business visa
Requirements For Germany Visa
Listed below are some of the documents required to apply for a German visa.
Valid passport with a validity of at least 3 months.

Recent passport-size photographs

Schengen visa

Copy of the data page of your passport

NOC from universities and institutions

Proof of accommodation in Germany

Flight tickets and other travel documents

Cover letter with the reason for the trip
Germany Travel Safety And Tips
While travelling, our loved ones are always concerned about our safety. So, here are some safety tips and precautions that you can take while travelling in Germany.
The emergency security toll-free number applicable nationwide is 110.

Comprehend basic german phrases as English is not the most commonly spoken language.

Pack your sneakers and enjoy the beauty of Germany by walking.

Comprehend the basic code of conduct of Germany, especially when you are travelling on a work visa.

Leave the country before your German visa is expired.

Use commercial vehicles rather than commuting through private services.
Airports in Germany
If you're travelling to Germany, you must be aware of the airports to make your journey smooth and easy. Here is a list of the airports in Germany.
Hamburg Finkenwerder

Frankfurt Airport

Dortmund Airport

Berlin Tegel Airport

Kiel Holtenau
Best Time to Visit Germany
With chilly winters and scorching summers, you can experience all types of weather in Germany. Mostly, tourists visit in the month of July, which results in inflation in the country. However, if you want to enjoy snowy and rainy weather, you can visit during the months of June, July, and August.
Things To Do In Germany
While travelling to Germany, don't forget to indulge yourself in the activities mentioned below.
Enjoy the biggest music festivals such as the Bach music festival and Handel festival.

Be part of the cultural activities and festivals happening in Berlin, the capital of Germany.

Enjoy adventure sports activities such as skydiving or skiing in the Black Forest.

If you are fond of books, then you must visit the Cologne Literature Festival.
Frequently Asked Questions (FAQ)
Is it compulsory to buy a medical travel insurance Germany plan?

Yes, it is mandatory to buy a medical travel insurance plan for Germany, as it is important at the time of applying for a Schengen visa.

What is the most affordable time to visit Germany?


January and mid-March are the most affordable months to visit Germany. Moreover. Avoid visiting during festivals, carnivals, and vacations in Germany.




How can I contact the Embassy of India in case of any political tensions?

You can either call 0049-30-257950 or write to an Indian embassy at cons.berlin@mea.gov.in in case of an emergency.

Is the COVID-19 test compulsory to enter Germany?

Every person over the age of 12 cannot enter Germany without COVID-19 status proof.

How much money students can earn per month in Germany?

Students in Germany can earn upto 450 euros per month by working 11 hours per week and 47 hours per month.
Insurance Dekho Contact Details
Reach us for help anytime
Insurance Dekho

755 1196 989

Mon to Sun 10:00 AM to 7:00 PM