Claim, renew, manage & more
Login
  Hurry Up!
Save tax in 80C by purchasing a Life Insurance Today
View Plan
Term Insurance
Term insurance policies come in a number of different forms. Many policies have fixed premiums for a set period of time, such as 10, 20, or 30 years. These policies are known as "level term" policies. A premium is a specified amount, which is often monthly, that insurance companies charge policyholders to offer the benefits that come with the insurance policy.

Get Term Plan Coverage of 1 Crore Starting From Just ₹16/Day*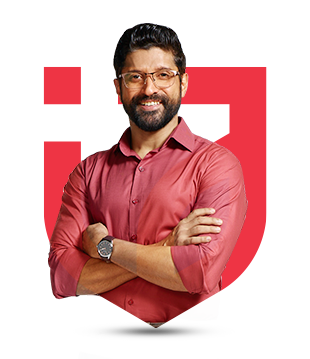 Tax Benefit

Up to 1,50,000**

Claim Support

Everyday 10AM-7PM

45 Lacs+

Happy Customers
*Standard Terms and Conditions Apply.
**Tax benefits are subject to changes in Income Tax Act.
Find
the right term insurance for you
Best Term Insurance Plans
1 Crore
1.5 Crore
2 Crore
2.5 Crore
Smart Secure Plus - Base
LIFE COVER

Tax Free

₹1 Cr

CLAIMS SETTLED

₹99.51%
Starting From
₹ 707/Month
24hr Claim Settlement
Key Features:
Zero Cost Benefit
Terminal Illness
Nominee's Choice payout
Voluntary Top Up
Tax Benefits
IProtect Smart
LIFE COVER

Tax Free

₹1 Cr

CLAIMS SETTLED

₹97.84%
Starting From
₹ 812/Month
24hr Claim Settlement
Key Features:
Waiver of Premium on Disability
Terminal Illness
Life Stage Benefit
Tax Benefits
Special Exit Benefit
HDFC C2PS Life
LIFE COVER

Tax Free

₹1 Cr

CLAIMS SETTLED

₹99.4%
Starting From
₹ 771/Month
24hr Claim Settlement
Key Features:
Tax Benefits
Terminal illness
See More Plans
Term Insurance Premium Calculator
Date of Birth
Do you smoke or chew tobacco?
Choose required coverage to secure your family's future
Disclaimer :

1. Premium has been calculated for coverage till 60 years

2. Eligibility depends on income, occupation and educational qualification
Types Of Term Insurance
Term insurance is a type of insurance that is bought for a specific period of time or for a particular term (number of years). The primary unique feature of term insurance is that, unlike other types of life insurance policies, it is less expensive because it has no cash value.
Term insurance policies are available from almost all major insurance companies and come in a variety of terms, such as 10 years, 20 years, and 30 years. The most important aspect of term insurance plans is that most of them have an automatic converting option that allows them to be converted to permanent life insurance policies irrespective of the health of the term insurance policyholder.
Human Life Value/Coverage Calculator
Different Types Of Term Insurance Policies In India
You can choose from a variety of term insurance plans, including:
1. Level Term Insurance
In India, this is the most common type of term insurance bought. The life cover and premiums that you choose depending on your needs and liabilities when you buy this plan remain constant for the life of the policy. All life insurance companies must provide this form of protection.
2. Decreasing Term Insurance
This is a type of term insurance in which the cover decreases at a predetermined rate over the term of the policy while the premium remains the same. The basic premise behind decreasing term insurance is that as a person gets older, his or her need for high levels of insurance decreases as his or her responsibilities (such as a house or car loan) decrease or expire.
3. Increasing Term Insurance
As the name implies, this plan works in the opposite direction of the "decreasing term insurance"
discussed above. The quantity of cover rises as a person gets older, yet the price stays the same.
4. Return of Premium Term Insurance
Despite the fact that this type of term insurance is new to the market, it has a lot of supporters. If you obtain this type of term policy, the insurance company will refund the premiums you paid during the duration of the policy if you live to the end of the term.
5. Convertible Term Plans
This is a plan offered by some insurance companies that allows you to purchase a term insurance policy with the option to convert it to another plan of your choice at a future date. For example, if you have a 25-year term plan, you can change it to a whole life insurance plan, an endowment plan, or any other plan of your choice after 5 years.
6. Term Plans with Riders
This is a one-of-a-kind plan that allows you to add riders like critical illness insurance, accidental death insurance, or disability insurance for a small additional price. If you buy a rider and choose the premium waiver benefit, you will not be liable for any future premiums in the event of any of the situations for which you bought the rider.
Types of Term Insurance Plans
Popularly Opted Term Insurance Sum Assured
Best Insurance Advisors in Your City.
Term Insurance Companies User Reviews
What users are saying