Claim, renew, manage & more
Login
Documents Required For Term Insurance
Term insurance is a type of life insurance that financially secures your loved ones during uncertainties like death. Whether you want to purchase a new term plan or claim your existing one, there are a set of documents that you will need to keep handy. Read on to find out the documents required for term insurance.

Get Term Plan Coverage of 1 Crore Starting From Just ₹16/Day*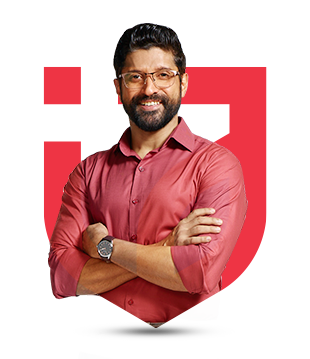 Tax Benefit

Up to 1,50,000**

Claim Support

Everyday 10AM-7PM

45 Lacs+

Happy Customers
*Standard Terms and Conditions Apply.
**Tax benefits are subject to changes in Income Tax Act.
Find
the right term insurance for you
Term Insurance Premium Calculator
Date of Birth
Do you smoke or chew tobacco?
Choose required coverage to secure your family's future
Disclaimer :

1. Premium has been calculated for coverage till 60 years

2. Eligibility depends on income, occupation and educational qualification
Why Documents Are Necessary For Term Insurance?
The documentation process is one of the important steps that you need to follow while purchasing term insurance or making claims. But why are they so necessary? This is because documents add value to the information you submit to a term insurance company. The significance of documents for term insurance is highlighted in the below section:
Gives a surety that you are an Indian resident

Updates your insurance provider about your medical history and current situation

Helps in hassle-free application and claim process

Provides easy term insurance renewal process

Helps is assuring a fast claim settlement ratio
Human Life Value/Coverage Calculator
Documents Required to Purchase Term Insurance
The following are the documents required to purchase a term insurance plan:
Identity proof

Passport

Aadhaar Card

Voter ID Card

PAN Card

Form 60

Address proof

Last 2 months' utility bills including electricity and water bills

Pension Payment Orders for Retirees

Municipal Tax Receipt or Property Tax Receipt

Accommodation letter from the employer Recognized by the state or central government, PSU, or any financial institution

Medical Proof

Past and recent medical records

Medical examination results are conducted by a term insurance company

Income Proof

Salaried Employees

- Last 3 months' bank's statements and salary slips

- Form 16

- Income Tax Return for 2 years

Self-Employed Individuals

-Income Tax Return for 2 years

- Computation of income earned

- Audited balance sheet and profit & loss account of 2 years

- Form 26 AS
Documents Required for Term Insurance Claim Process
The nominees for the policy will require the following documents during the term insurance claim process:
Death Reason

Documents Required

The death happened due to a medical condition

Original policy document

Duly filled claim form

Nominee's ID proof

Death certificate of the policyholder

Doctor or physician statement

Medical records

In case of accidental death claims

Original copy of FIR

Original copy of Police Inquest Report

All the documents required during the medical term insurance claim process
What Should You Do If Your Original Term Insurance Documents Are Misplaced?
You can take the following actions if you misplace or lose your original term insurance documents:
Inform your term insurance company immediately.

Publish the misplace or lost information in local/regional newspapers.

Share the published advertisement with your insurer after a month.

Sign an indemnity agreement, stating that you will return the original documents to the insurer in case you found them later.

Once the above process is completed, an insurance company will issue the duplicate documents for term insurance.
Types of Term Insurance Plans
Popularly Opted Term Insurance Sum Assured
Term Insurance Companies User Reviews
What users are saying
Insurance Dekho Contact Details
Reach us for help anytime
Insurance Dekho

755 1196 989

Mon to Sun 10:00 AM to 7:00 PM