Claim, renew, manage & more
Login
  Hurry Up!
Save tax in 80C by purchasing a Life Insurance Today
View Plan
What Is A Savings Plan?
Saving is one of the basic financial habits we are taught from the beginning of our lives. Every goal we strive towards in our lives is infused with the concept of putting aside a little now in order to enjoy a lot tomorrow. Saving plans are considered by many to be among the greatest investment plans in India because of this aspect. Let's go through what saving plans are, how they might help an investor looking to save for the future, and how to find the proper one for your needs.

Get Term Plan Coverage of 1 Crore Starting From Just ₹16/Day*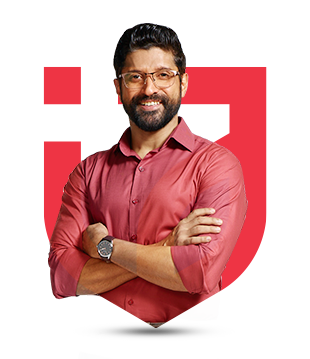 Tax Benefit

Up to 1,50,000**

Claim Support

Everyday 10AM-7PM

45 Lacs+

Happy Customers
*Standard Terms and Conditions Apply.
**Tax benefits are subject to changes in Income Tax Act.
Find
the right term insurance for you
Term Insurance Premium Calculator
Date of Birth
Do you smoke or chew tobacco?
Choose required coverage to secure your family's future
Disclaimer :

1. Premium has been calculated for coverage till 60 years

2. Eligibility depends on income, occupation and educational qualification
What Is A Savings Plan?
Savings plans are financial products that allow you to save regularly while also providing similar results to help you meet your financial goals. Because these plans are essentially life insurance, they also ensure the financial security of your loved ones in the event of death.
Human Life Value/Coverage Calculator
Key Features Of A Savings Plan
Some features of savings plan that you should know:
Maturity benefit: Savings plans include a fixed maturity benefit. Your savings will be more secure as a result of this. Some of the best savings plans also include guaranteed additions and bonuses that increase the maturity corpus, allowing you to reach your financial goals faster.
Steady returns: Savings plans provide regular and safe returns. These returns are risk-free, meaning you will not lose the money you deposited at the start of the policy if you pay all of your premiums on time.
Flexible premium payment: Savings plans allow you to pay your premiums on a monthly, quarterly, half-yearly, or annual basis.
Life cover: Savings plans allow you to pay your premiums on a monthly, quarterly, half-yearly, or yearly basis.
Benefits Of Savings Plan
There are lots of benefits of savings plan, some of them are mentioned below:
Financial Security: During the term of the policy, a savings plan protects your dependents financially. Even if anything unforeseen happens to you, your family will be financially secure and will be able to live the stress-free life you have planned for them.
Tax Savings: Savings plans qualify for tax benefits under Section 80C of the Income Tax Act. Section 10(10D) of the Act allows some of the best savings plans to provide tax-free maturity proceeds.
Retirement Savings: Savings accounts can be used to build a retirement fund. You can turn a monthly savings plan into a powerful retirement savings engine by portioning a small sum at regular intervals. Over the course of 30 years, a savings plan can build a significant sum that can be utilised to pay a pension during your retirement.
Why Should You Consider A Savings Plan?
While some of your objectives may be dependent on your ability rather than your resources, others will require adequate financing. Here are a few more reasons why it is critical to focus on your savings plan:
1. Savings with a Plan
Aside from the high returns, one of the most important advantages of a savings plan is that it inspires the discipline of saving in the person. The best saving plan helps in the formation of a saving habit, namely a systematic and disciplined method to saving.
2. Flexibility
Everyone is different and has their own set of goals and goals. As a result, when deciding on the best savings plan, you must take into account the flexibility of the savings plan and design a plan to future goals and risk tolerance of an individual.
3. Liquidity
You can withdraw funds full or partial from your savings scheme after the five-year lock-in period in the case of emergency, regardless of premium payment or policy term. This may be contingent on the terms and circumstances of the specific policy, so double-check before buying a savings plan.
How Long Should You Put Money Into Savings?
The duration you invest in a savings scheme is decided by the goal of investment– whether it is to meet long-term or short-term financial objectives. Before deciding on a short- or long-term investment, consider what you are investing for and how liquid or accessible your money has to be.
In this process, establishing a timeline can be beneficial. For example, you can set up a savings plan to pay for further education of your child, a dream trip to another country, or just put money aside for retirement.
Types of Term Insurance Plans
Popularly Opted Term Insurance Sum Assured
Term Insurance Companies User Reviews
What users are saying