Claim, renew, manage & more
Login
Underwriting
Underwriting refers to a process of consideration given to a life insurance application to determine whether the life insurance policy should be issued for an individual or not based on the person's risk profile. This process is carried out a person known as underwriter who evaluates the life insurance application.

1 Crore Life Cover starting from just ₹16/Day*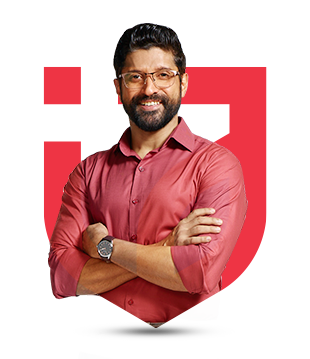 Tax Benefit

Up to 1,50,000**

Claim Support

Everyday 10AM-7PM

45 Lacs+

Happy Customers
*Standard Terms and Conditions Apply.
**Tax benefits are subject to changes in Income Tax Act.
Find
the right life insurance for you
Term Life Insurance Premium Calculator
Date of Birth
Do you smoke or chew tobacco?
Choose required coverage to secure your family's future
Disclaimer :

1. Premium has been calculated for coverage till 60 years

2. Eligibility depends on income, occupation and educational qualification
Human Life Value/Coverage Calculator
Who Is An Underwriter?
An underwriter refers to the person who evaluates your life insurance application and works on behalf of the life insurance company to check your health condition and financial information to determine if you are eligible to purchase the life insurance policy at the premium rate you were originally quoted.
Underwriters follow the underwriting guidelines according to the mortality statistics that are determined by the actuaries. For life insurance policies, underwriters look at data such as applicants' medical condition, medical history, lifestyle, financial ability etc. to determine the premium.
What Is Underwriting In Life Insurance?
Underwriting refers to a term used to describe the process of consideration given to a life insurance application, to determine whether a life insurance policy should be issued or if there is a requirement of changes to be made based on the person's risk profile. The underwriting process helps in determining the risks for the insurance company involved in issuing a life insurance policy to the person in question.
Life Insurance Underwriting Process
There are a few things required in the underwriting process which include the life insurance proposal form, age proof, income proof etc. Below mentioned is the process of underwriting process for a life insurance policy:
Step 1: Checking Application - First your application is checked thoroughly to ensure the information provided is complete and complete. Therefore, it is advised to fill the proposal form carefully and completely. Unless there is missing information related to your medical history, a small change required in the application does not slow down the underwriting process. Once your application is checked thoroughly, the application will go into the underwriting process.
Step 2: Medical Examination - At this stage, the underwriter looks thoroughly at the results of medical exams conducted at the time of applying for a life insurance policy. After the medical examinations are conducted, the results are sent to the underwriter for evaluation. The underwriter mainly pays attention to the applicant's basic measurements, blood test and durg test.
Step 3: Final Application Rating - Once your medical and financial background has been checked, the underwriting process will be complete. After that you will either receive a counter offer for the changes premium based on the evaluation, or rejection of application or the policy will be issued.
Life Insurance Companies User Reviews
What users are saying