Claim, renew, manage & more
Login
  Hurry Up!
Save tax in 80C by purchasing a Life Insurance Today
View Plan
Term Insurance vs. Life Insurance
Term insurance is a product of life insurance. Both of them provide protection to your loved ones during mishaps. However, term insurance provides life coverage only for a specific duration, whereas life insurance provides lifetime coverage. Another difference between term and life insurance is that term plans only offer death benefits to policyholders. However, you can avail yourself of maturity and death benefits under life insurance. Let's understand the term insurance vs. life insurance in detail.

1 Crore Life Cover starting from just ₹16/Day*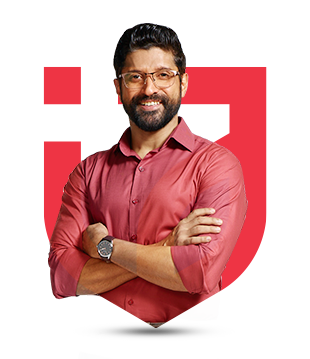 Tax Benefit

Up to 1,50,000**

Claim Support

Everyday 10AM-7PM

45 Lacs+

Happy Customers
*Standard Terms and Conditions Apply.
**Tax benefits are subject to changes in Income Tax Act.
Find
the right life insurance for you
Term Life Insurance Premium Calculator
Date of Birth
Do you smoke or chew tobacco?
Choose required coverage to secure your family's future
Disclaimer :

1. Premium has been calculated for coverage till 60 years

2. Eligibility depends on income, occupation and educational qualification
Human Life Value/Coverage Calculator
What is Term Insurance?
Term insurance is a type of life insurance in which the insured pays a premium for a set period of time. Under this type, the nominees of beneficiaries receive a death benefit in the unfortunate event of the policyholder's demise. A term insurance policyholder does not get any maturity benefit upon the completion of the policy tenure. However, term plans provide comprehensive coverage for numerous mishaps like untimely death, critical illness, and disability. Here are more reasons to buy a term plan.
Benefits of Term Insurance
The following are the benefits of purchasing term life insurance:
Financial Security:

One of the most important reasons to buy term insurance is that it provides financial security to your loved ones in the event of your untimely demise. A term insurance company will pay a death benefit to the nominees of the policy and ensure that your family continue to live the same lifestyle you provide them.

Multiple Death Benefit Payout Options:

In term life insurance, the policyholder can choose to claim the death benefit in different payout options. You can either get the benefit in a lump sum or monthly like a regular income. Therefore, this will help your loved ones manage their financial needs appropriately.

Enhanced Coverage:

The policyholders can enhance the coverage of their term plan by including riders with their base policy. You may have to pay an additional premium to purchase riders such as critical illness benefit riders, a premium of waiver benefits, and more.

Return of Premium Benefit:

In some cases, term insurance policyholders can receive maturity benefits for their term plan. All you need to do is purchase a return of premium benefit rider along with your base term insurance plan.
What is Life Insurance?
Life insurance is a plan in which an individual pays a premium to the insurer at regular intervals in exchange for financial protection. Whole life insurance plans are affordable and allow you to plan for your long-term future without any hassle. The life insurance policyholders get both a maturity benefit upon the completion of the policy tenure and a death benefit in the event of the insured's untimely demise. Read on to find out the benefits of life insurance plans.
Benefits of Life Insurance
The following are the benefits of investing in life insurance plans:
Accomplish Financial Goals:

With life insurance, you can accomplish your financial goals like purchasing a dream home, starting a business, planning the future of your children, and more. Additionally, life insurance also provides peace of mind to the policyholders.

Wealth Creation:

The policyholders can invest in life insurance plans like ULIPs to create wealth and meet their future financial goals. ULIP are an insurance product that provides dual benefits of life coverage and investment to the policyholders. A portion of a premium paid by the policyholder is used for life insurance and the remaining is allocated to different funds of your choice.

Start Saving Early:

You can start your savings and investment at an early age with life insurance plans. In addition to inculcating a savings habit in you, it will help you in creating wealth and accomplishing long-term financial goals.

Dual Benefits:

Unlike term insurance plans, life insurance provides both maturity benefits upon the completion of the policy tenure and death benefits in case of the demise of the policyholders.
Term Insurance vs. Life Insurance
The table below highlights the difference between term and whole life insurance.
| | | |
| --- | --- | --- |
| Basis | Term Insurance | Life Insurance |
| Premium | Low | High |
| Coverage | Only death benefit is provided | Both maturity and the death benefit are given |
| Policy tenure | 10- 35 years | 5- 30 years |
| Flexibility | Less flexible | High flexibility |
| Loan facility | Not available | Available with most life insurance plans |
| Surrender value/ paid-up value | No surrender value or paid-up value | The plan gains a paid-up value if premium payments stop after a certain period, and if it is surrendered after that, a surrender value is paid. |
Let us understand the above comparison factors in detail:
Coverage:

Term insurance plans only provide coverage in the event of the policyholder's early death. In most term plans, the benefit is paid only if and when the insured dies during the term of the policy plan. While this is the condition of returns in a term plan, policyholders in other forms of life insurance plans also receive a maturity bonus in addition to coverage from premature death.

Premium:

Because term insurance only covers the risk of death due to an early death, it has a low and cheap premium rate. You can readily purchase big-sum assured levels at these low rates and benefit from them. Other life insurance plans provide a wider range of coverage and also promise a higher variety of maturity benefits, resulting in higher premium rates.

Policy Tenure:

Term insurance policies provide coverage for a longer period of time, up to 30 to 35 years depending on the age of the policyholder. Other life insurance plans provide coverage for shorter periods of time, with terms ranging from 5 to 30 years.

Flexibility:

Term plans are less flexible than other types of life insurance since they lack a surrender value or paid-up value, as well as maturity benefits. Other than term policies, life insurance plans are flexible. They provide paid-up and surrender values, as well as the ability to take out policy loans.

Paid-up and Surrender Values: Term plans have no paid-up or surrender values, which means that if the policyholder quits paying the premium, the plan would lapse and no coverage would be provided. Furthermore, no returns on the premiums paid would be received. Other life insurance plans provide some benefits to the policyholder even if the premiums are not paid. The sum promised that the policyholder would get would be reduced if the premiums were paid for a set minimum number of years and then discontinued, but the policy plan would continue. By surrendering the policy, the policyholder can voluntarily terminate it.
Which is Better: Term Insurance or Life Insurance?
Both term and life insurance plans have their own meaning and relevance. Everyone should have term insurance because it protects them financially in the event of a premature death. However, understanding the differences between term and life insurance plans allows one to determine the most suitable and appropriate plan for themselves and their family.
Life Insurance Companies User Reviews
What users are saying
Best Insurance Advisors in Your City.