Claim, renew, manage & more
Login
Grace Period In Life Insurance
Life insurance policy provides financial security to the life assured and their family members in case of an untimely demise during the policy tenure in exchange of regular premium payments by the policyholder to the insurance company. It is essential to make regular premium payments to keep the life insurance policy in force. In case the policyholder is unable to make the premium payment for life insurance policy, all insurance providers give policyholders a chance to make the due premium payment after the due date during the grace period.

1 Crore Life Cover starting from just ₹16/Day*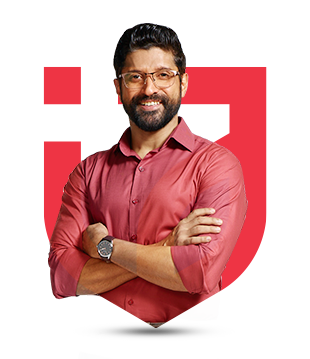 Tax Benefit

Up to 1,50,000**

Claim Support

Everyday 10AM-7PM

45 Lacs+

Happy Customers
*Standard Terms and Conditions Apply.
**Tax benefits are subject to changes in Income Tax Act.
Find
the right life insurance for you
Term Life Insurance Premium Calculator
Date of Birth
Do you smoke or chew tobacco?
Choose required coverage to secure your family's future
Disclaimer :

1. Premium has been calculated for coverage till 60 years

2. Eligibility depends on income, occupation and educational qualification
Human Life Value/Coverage Calculator
What Is The Grace Period?
To put it in simple words, grace period refers to the additional time period offered to the policyholder after the premium is not paid on the due date to avoid policy lapse. Grace period refers to a maximum number of days allowed by the insurance provider in which a policyholder can make due renewal premium payment.
There are different premium payment frequencies available under a life insurance policy. You can choose to pay a premium on a yearly, half-yearly, quarterly and monthly basis. Grace period depends on the premium payment frequency chosen by the policyholder. 15 days of grace period is offered for monthly premium payments and 30 days of grace period is provided for quarterly, half yearly and yearly premium payments.
What Happens If You Do Not Pay Premiums During the Grace Period?
Regular premium payments ensure the policy remains in force. In case you are not able to make due premium payment a grace period for the due premium payment shall be offered. If you are unable to make the due premium payment even during the grace period, the life insurance policy will lapse and you will not be able to avail benefits under life insurance policy. A lapsed life insurance policy can be a huge loss for the policyholder because the policyholder will lose the entire premium they paid so far and the insurance coverage. However, if the life assured passes away during the grace period, the nominee will receive the death benefit after the insurance company has deducted the unpaid premium.
Life Insurance Companies User Reviews
What users are saying